HOT OFF THE PRESS!
This morning, SpaceX's new Crew Dragon capsule successfully docked with the International Space Station, bringing the company's first crew to the orbiting outpost. Their arrival marks another major milestone for SpaceX's first crewed mission of the Crew Dragon, which successfully took off yesterday from Cape Canaveral, Florida (https://www.theverge.com/2020/5/30/21269703/spacex-launch-crew-dragon-nasa-orbit-successful).
Now, the Crew Dragon's passengers — NASA astronauts Bob Behnken and Doug Hurley — are set to begin an extended stay on board the ISS that could last up to four months. They will join three crew mates already living on board the station: NASA astronaut Chris Cassidy and Russian cosmonauts Anatoly Ivanishin and Ivan Vagner.
The Crew Dragon's docking showcased one of the biggest features of SpaceX's capsule: its automated docking system. The vehicle is designed to autonomously approach the ISS and latch on to a standardized docking port, without any input from its human passengers. SpaceX successfully showcased this ability last year when the company sent a test version of the Crew Dragon to the space station without a crew on board. But this time, the company needed to prove that the Crew Dragon could deliver when it had its most precious cargo on board.
Read the full article HERE!:
https://www.msn.com/en-us/news/technology/spacexs-crew-dragon-successfully-docks-with-the-space-station/ar-BB14Qeyy?ocid=hplocalnews
#STEM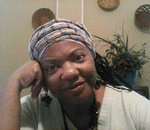 Posted By: agnes levine
Sunday, May 31st 2020 at 11:07AM
You can also
click here to view all posts by this author...