The Black American race was made by the White American slave-masters and not created by the very hands of God as the other races were.
White Americans bred themselves with the first wave of Africans brought over here and continued to breed with those same save for the next 300 until Pres. A. Lincoln outlawed plantation slavery, however a NEW race of people were in existence from the combination of the White and African making the NEW Black American people.
Black Americans are a NEW race of people neither African nor White.
That is why the Black American race is only in White Amerca is because Black Americans were made in the country of White America.
It is not rocket science to figure it out.
Christ Harry!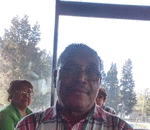 Posted By: Harry Watley
Tuesday, June 2nd 2020 at 12:19PM
You can also
click here to view all posts by this author...