First it was Corona-virus, everybody is wearing a mask. Now itís the Minneapolis riots, everybody is gathered together with no mask. So which one is it? Is the treat Minneapolis riots or is it the Corona-virus? First it came from the Chinese that were eating bat soup. What happen to the bat soup? Then it went from the Chinese to the elderly Caucasians in America, then it transferred over to the so-called Negros, Native Americans and Hispanics, who are now the main ones dying from the Corona-virus.
So we go from Corona-virus being reported 24/7 to a so-called black-man being choked to death on national television in plain view. So we see the treat can change overnight and the narrative being pushed is fear, terror, and deception, all to manipulate our emotions. All this was done so that Esau can control us like a puppet on a string, while weíre on a string, weíre out their rioting and protesting all because of what Esau is reporting on his news.
So we are puppets. My advice to you is, donít go out there and protest, demonstrating, because youíre being manipulate by Esauís sorcery and witchcraft. You see first, Esauís lying news media said that the corona-virus came from bat soup in China. That is crazy? And then it jumped to the elderly Caucasians in America and then all of a sudden, it jumped to the so-called Negros, Hispanics and Native Americans, which are the intended target but they could not make it too obvious.
So what Esau is trying to do is, leer us into acting violent by playing on our emotions. Why? Because he wants to engage us with his military and weaponry. So heís trying to shape and martial us into a kill zone, to engage us in a physical confrontation, and many of our people are falling for it by going out their rioting and protesting, dancing to the tune of Esauís news media, his news propaganda machine, that he has weaponized to cull the sheep to mass slaughter, this is his plan.
He initiated his attack with the corona-virus, then the shooting of Aubrey Ahmad, the choking of a so-called black-man to death in plain view in Minneapolis, intentionally creating mass media hysteria and using the news to create mass fear and terror and inflating corona-virus numbers. The sister Brianna Taylor shot dead in her own house by the police. All these killing are part of his master plan.
Now they are planting agent provocateurs in peaceful protest to incite riots and create chaos. These provocateurs are setting fires and breaking windows. There is a video done on a police officer by the name of Jacob Peterson who was caught on camera, breaking windows, heís an agent provocateur, thereís also videos that people have recorded on their phone of Edomites, setting fires being an agent provocateur and they also put up Jam Master Jay, trying to start a black identity extremist movement.
So they are trying to paint a picture of the so-called black-man as being a terrorist, a thug, a gang-banger when in reality, Esau is the true thug on the earth but he controls the news media. What they are doing is creating false flag events, they create the crimes; they send agent provocateurs; they create a sense of mass hysteria, rioting, looting, crime and then they try to bring the solution. Their ultimate plan is Draconian law or Martial law that is they are creating a state of emergency in order to usher in their New World Order, thatís their plan. Create the problem then bring forth the solution. Thatís why Trump is so quick to bring in federal troops.
They know that their time to rule is at its end, and they must try to do something to keep that rulership. We must not play into their hands. Our only hope is to come back to keeping Godís law. They know who we are and they know how to control us and will keep controlling us until we are destroyed. They know we are the children of Israel, but you donít know it, because you were never taught in school or in your church.
Judith 5:20 Now therefore, my lord and governor, if there be any error against this people, and they sin against their God, let us consider that this shall be their ruin, and let us go up, and we shall overcome them. 21 But if there be no iniquity in their nation, let my lord now pass by, lest their Lord defend them, and their God be for them, and we become a reproach before all the world.
So start keeping Gods law. Like Trump said. What have you got to lose? Shalom.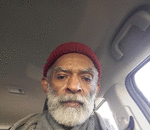 Posted By: John Ridgeway
Tuesday, June 2nd 2020 at 12:40PM
You can also
click here to view all posts by this author...