Easy question to answer. A people get their religion from the first prophet God anointed to them.
The Arabian people got their religion name Islam from their first prophet and the Arabian people first prophet was Prophet Mohammed.
The Hebrew/Israelite people/Jewish people was Prophet Abraham. Prophet Abraham gave his people the religion name Judaism.
I am Black America's first prophet. I brought my Black American race the religion name LIFE which means to experience a divine resurrection.
It is rocket science.
Christ Harry!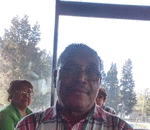 Posted By: Harry Watley
Tuesday, June 2nd 2020 at 2:43PM
You can also
click here to view all posts by this author...