What is Black America's only permanent solution? Black Americans and White Americans are not compatible. Chinese and Japanese are not compatible. No race are compatible with another race. That is why when God created all the races God created them in their own country. God created the Chinese in China and the Japanese in Japan.
That is not rocket science!
God is going to make it right and give Black Americans our own country where White America made the Black American race; frome the northern boarders of Tn. & N.C. into the Gulf of Mexico and from the middle of the Mississippi River into the Atlantic Ocean will come to belong to the Black American race.
Christ Harry!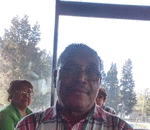 Posted By: Harry Watley
Tuesday, June 2nd 2020 at 4:22PM
You can also
click here to view all posts by this author...