If you would like to learn how to maximize your chances every-time you play Lotto, then I have the system for you. I can show you how to use my system to your advantage, free. Donít knock it until you try it. This powerful new system derives its power using the divide-and-conquer method along with alpha groups which ultimately lets you to play high probability combinations.
To give you some idea of how the system works. Iíve put together a quick demo that will allow you to pick any five numbers from one to thirty. Then according to instructions convert the numbers to their equivalent alphas. After you have converted the numbers, you can post the information in the comments, or you can email the info. Donít submit the lotto numbers, just send the alphas. Once I receive the alphas, I will convert them to the actual lotto numbers you picked, I will then post the actual lotto numbers you picked in the comments.
Doing this demo will show how lotto groups can be predicted by knowing its alphas. To do the demo, copy and past this short-link in your browser: shorturl.at/bltzN. You will be taken to where you can print the demo sheet.
Remember: 1 Samuel 2:7 The Lord maketh poor, and maketh rich. Remember: 1 Timothy 6:10 For the love of money is the root of all evil, which while some coveted after, they have erred from the faith, and pierced themselves through with many sorrows.
By making this information available to you in no way does it promote the love of money. You are responsible for the intended use of the money. In addition, this information only serves as an information resource for those who seek a better understanding of how to play state Lotto game. If you have a gambling problem, call this number: 1-800-848-1880.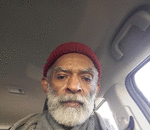 Posted By: John Ridgeway
Tuesday, June 23rd 2020 at 6:22PM
You can also
click here to view all posts by this author...