Keep in mind prophets only come from Godís chosen people Israel and no other nation. As it is written in 1 Pet 2:9 But you are a chosen generation, a royal priesthood, a holy nation, a peculiar people; that you should show forth the praises of him who has called you out of darkness into his marvelous light;
Be not deceived. In these last days, the Most High is raising up many prophets to reach the children of Israel who have been scattered throughout the Earth. In the days of Samuel, there were many young prophets in Israel. These young men had plenty of enthusiasm, but their emotional and sometimes uncontrolled behavior helped to give prophets a poor reputation, just like today some of our young brother and sons out on the streets prophesying and teaching the Bible.
As it is written in 1 Sam 10:5 After that you shall come to the hill of God, where is the garrison of the Philistines: and it shall come to pass, when you are come thither to the city, that you shall meet a company of prophets coming down from the high place with a psaltery, and a tabret, and a pipe, and a harp, before them; and they shall prophesy: you see more than one prophet.
As it is written in 1 Sam 10:9 And it was so, that when he had turned his back to go from Samuel, God gave him another heart: and all those signs came to pass that day. 1 Sam 10:10 And when they came thither to the hill, behold, a company of prophets met him; and the Spirit of God came on him, and he prophesied among them. 1 Sam 10:11 And it came to pass, when all that knew him beforetime saw that, behold, he prophesied among the prophets, then the people said one to another, What is this that is come to the son of Kish? Is Saul also among the prophets? 1 Sam 10:12 And one of the same place answered and said, But who is their father? Therefore it became a proverb, Is Saul also among the prophets?
The test of a prophet, whether he was true or false, was not whether his predictions came true, for even the predictions of false prophets could come true. The test was rather whether he led people in the ways of the Most High.
As it is written in Deut 13:1 If there arise among you a prophet, or a dreamer of dreams, and gives you a sign or a wonder, Deut 13:2 And the sign or the wonder come to pass, whereof he spoke to you, saying, Let us go after other gods, which you have not known, and let us serve them; Deut 13:3 You shall not listen to the words of that prophet, or that dreamer of dreams: for the LORD your God proves you, to know whether you love the LORD your God with all your heart and with all your soul. Deut 13:4 You shall walk after the LORD your God, and fear him, and keep his commandments, and obey his voice, and you shall serve him, and join to him. Deut 13:5 And that prophet, or that dreamer of dreams, shall be put to death; because he has spoken to turn you away from the LORD your God, which brought you out of the land of Egypt, and redeemed you out of the house of bondage, to thrust you out of the way which the LORD your God commanded you to walk in. So shall you put the evil away from the middle of you. A true prophet will teach Gods law.
As it is written in Jer 23:21 I have not sent these prophets, yet they ran: I have not spoken to them, yet they prophesied. Jer 23:22 But if they had stood in my counsel, and had caused my people to hear my words, then they should have turned them from their evil way, and from the evil of their doings. A true prophet will teach Gods law.
As it is written in Jer 23:29 Is not my word like as a fire? said the LORD; and like a hammer that breaks the rock in pieces? Jer 23:30 Therefore, behold, I am against the prophets, said the LORD, that steal my words every one from his neighbor. Jer 23:31 Behold, I am against the prophets, said the LORD, that use their tongues, and say, He said. Jer 23:32 Behold, I am against them that prophesy false dreams, said the LORD, and do tell them, and cause my people to err by their lies, and by their lightness; yet I sent them not, nor commanded them: therefore they shall not profit this people at all, said the LORD. A true prophet will teach Gods law.
Nevertheless, if a prophet made a bold assertion that his prediction would come true and it did not, he was clearly a false prophet. Deut 18:22 When a prophet speaks in the name of the LORD, if the thing follow not, nor come to pass, that is the thing which the LORD has not spoken, but the prophet has spoken it presumptuously: you shall not be afraid of him.
If prophets were truly Godís messengers, their chief concern was not with foretelling events, but with leading people to repentance and obedience to Godís laws.
As it is written in Mic 3:8 But truly I am full of power by the spirit of the LORD, and of judgment, and of might, to declare to Jacob his transgression, and to Israel his sin. What is sin? 1 John 3:4 Whoever commits sin transgresses also the law: for sin is the transgression of the law.
As it is written in Mic 7:18 Who is a God like to you, that pardons iniquity, and passes by the transgression of the remnant of his heritage? he retains not his anger for ever, because he delights in mercy.
As it is written in Zeph 2:1 Gather yourselves together, yes, gather together, O nation not desired; Zeph 2:2 Before the decree bring forth, before the day pass as the chaff, before the fierce anger of the LORD come on you, before the day of the LORD's anger come on you. Zeph 2:3 Seek you the LORD, all you meek of the earth, which have worked his judgment; seek righteousness, seek meekness: it may be you shall be hid in the day of the LORD's anger. Shalawam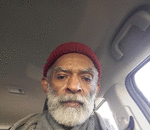 Posted By: John Ridgeway
Sunday, June 28th 2020 at 12:52PM
You can also
click here to view all posts by this author...