Prov 6:16 These six things does the LORD hate: yes, seven are an abomination to him:
Prov 6:17 A proud look, a lying tongue, and hands that shed innocent blood,
Prov 6:18 An heart that devises wicked imaginations, feet that be swift in running to mischief,
Prov 6:19 A false witness that speaks lies, and he that sows discord among brothers.
Sirach 12:6 For the most High hateth sinners, and will repay vengeance unto the ungodly, and keepeth them against the mighty day of their punishment.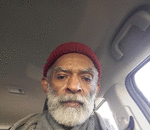 Posted By: John Ridgeway
Sunday, June 28th 2020 at 6:42PM
You can also
click here to view all posts by this author...