It was not until the anointing of Moses that signaled the end of Pharaoh's domination over the Moses's people.
The point that I am making is that if you think it has not happen yet some Black American man is going to come along signaling the White America's domination of my Black American race since we are racially different, but White America is and has always told and made Black Americans do what they want.
Do not you all think that since nothing says the same forever there will come a time God will come for the NEW Black American race!
Whom ever that Black American man to come along signaling our deliverance will have to be our first prophet!
Christ Harry!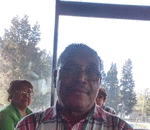 Posted By: Harry Watley
Tuesday, June 30th 2020 at 4:47PM
You can also
click here to view all posts by this author...