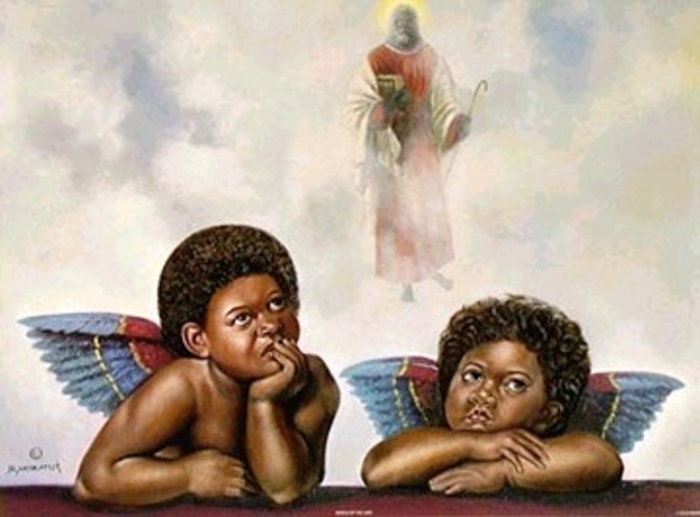 /*
~"You're Going To Jail!"~
Video shows 8-year-old Florida Boy Handcuffed, Arrested on Felony Charge for Hitting Teacher
By
Crystal Bonvillian, Cox Media Group National Content Desk
Updated: August 11, 2020 - 10:21 PM
KEY WEST, Fla. — The boy's small hands kept slipping out of the officer's handcuffs.
https://www.boston25news.com/news/trending...
~ "You're Going To Jail!"~
Re-Posted
By
Gregory V. Boulware, Esq
BoulwareEnterprises.com
http://blackwomenconnect.com/content/35929...
"You know where you're going? You're going to jail!"
Video released Sunday by civil rights attorney Benjamin Crump shows an 8-year-old boy with disabilities being arrested Dec. 14, 2018, in Key West, Florida, for allegedly punching a teacher in the chest. When the cuffs would not stay on the child's wrists, the boy was flanked by three officers and marched out of the school, identified by the Miami Herald as Gerald Adams Elementary.
The child, who Crump said has emotional and behavioral disabilities, was booked on a felony battery charge, the Herald reported. According to a police report obtained by the newspaper, the incident began because the boy was not sitting properly in the cafeteria.
Content Continues Below
"This is a heartbreaking example of how our educational and policing systems train children to be criminals by treating them like criminals," Crump said in a statement. "If convicted, the child in this case would have been a convicted felon at 8 years old. This little boy was failed by everyone who played a part in this horrific incident."
As of Tuesday afternoon, the video had been viewed more than 2.7 million times. More than 9,700 people had retweeted the footage.
Crump and fellow civil rights attorney Devon Jacob on Tuesday filed a federal lawsuit on behalf of the boy, identified in the complaint by his initials HMM, and his mother, Bianca Digennaro.
Digennaro, who attended a Zoom virtual news conference with her attorneys Tuesday morning, said her son suffered psychological trauma as a result of the arrest, which she said included having his mugshot taken, being fingerprinted and having the inside of his mouth swabbed for DNA.
"My son has a disability and the authorities tried to make him a criminal," Digennaro said. "I'm here for my son because I refuse to let them make him a convicted felon at the age of 8, just because he was having a mental breakdown."
Digennaro said she had to fight for a long time to ensure that prosecutors dropped the charges against her son.
Jacob, a former police officer, said in a statement that he is appalled by how the child was treated.
"Their actions and treatment of this young boy, aside from being inappropriate, deviate from widely accepted police procedures regarding the treatment of minors and disabled persons," Jacob said.
Key West Police Chief Sean Brandenburg said in a statement Monday that his officers acted appropriately, the Herald reported. The family's lawsuit identifies the officers involved as Michael Malgrat, the school's resource officer, and fellow officers Fred Sims and Kenneth Waite.
"Based on the report, standard operating procedures were followed," Brandenburg said.
Monroe County School District officials declined to comment based on the possibility of a lawsuit. At the time the statement was issued, the federal complaint had not yet been filed.
"The District is not, and has not, been involved in litigation about this incident," said the statement sent to the newspaper. "Due to the possibility of this matter becoming a legal issue in the future, we have been advised not to make further comment about the incident at this time."
The police report on the incident alleged that the teacher, who Crump identified as substitute teacher Ashley Henriquez, tried to get the boy to sit properly at the lunch table. When he would not, she told him to sit next to her, the Herald reported.
He refused and told her, "Don't put your hands on me," according to the document.
Henriquez told authorities she took the boy outside for a walk, at which time he allegedly cursed at her, telling her, "My mom is going to beat your a--."
HMM then punched her in the chest, the police report said. Henriquez did not report being injured, according to the lawsuit.
On the day of his arrest, the boy was about 3 feet, 6 inches tall and weighed about 64 pounds, the lawsuit states.
"This little boy didn't pose a threat to anyone," Crump said Monday.
The video released by Crump on Monday shows the officers approach the boy, who sits slumped on a chair at the school. Waite identifies himself to the boy.
"You know where you're going? You're going to jail," Waite says.
You're going to the jail, so you need to stand up and put your hands behind your back," the officer with the body camera says.
Waite then tells HMM to stand up and put his hands on a metal filing cabinet next to the chair. As the officer pats the boy down, the child's thin chest appears to shudder and heave as he cries.
Two of the three officers, including the one wearing the body camera, appear to realize ahead of time that the handcuffs will not fit the small boy.
"Then you can justify it," one of the officers appears to tell Waite.
In a still image from police body camera footage, Key West police Officer Kenneth Waite is seen patting down an 8-year-old boy who was arrested at his school Dec.14, 2018, on a charge of felony battery. The charge was later dropped against the boy, who has emotional and behavioral disabilities.
In a still image from police body camera footage, Key West police Officer Kenneth Waite is seen patting down an 8-year-old boy who was arrested at his school Dec. 14, 2018, on a charge of felony battery. The charge was later dropped against the boy, who has emotional and behavioral disabilities. (Courtesy of Ben Crump Law)
After realizing for himself that the cuffs won't stay on the boy's wrists, Waite decides to forgo restraint.
"Your hands are too small," he tells HMM.
The officer wearing the camera tells the child to keep his hands in front of him as they decide to walk him, uncuffed, out to a patrol car.
At that point, the boy tearfully asks for his father
"He just left," Waite tells him. "He just left."
That was not true, Crump and Jacob argue in the lawsuit. The boy's father was still in the school.
As the officers walk HMM out of the building, they continue attempting to "scare him straight," the complaint alleges.
"You understand this is very serious, OK?" the officer with the body camera states. "I hate that you put me in this position that I have to do this. OK? Alright? The thing about it is, you made a mistake. Now it is time to learn from it and grow from it. Right? Not repeat the same mistake again."
At one point, a woman who appears to be a school staff member leans over the boy's shoulder and speaks to him. Her words cannot be made out.
"Yes, ma'am," the boy says quietly.
The suit argues that the school district, principal Fran Herin, assistant principal Kyle Sheer and the teacher all put the boy in a classroom and lunchroom setting they knew was inappropriate for his disability. According to the document, the boy had been hospitalized earlier in the year after talking about hurting himself.
He was released from the hospital with a diagnosis of oppositional defiance disorder and adjustment disorder with mixed disturbance of emotional conduct, the lawsuit states. The boy also had been diagnosed with attention deficit hyperactivity disorder.
Because of his disabilities, the school district had established an Individual Educational Plan, or IEP, for him, as well as a Positive Behavioral Intervention Plan, or PBIP.
Crump and Jacob argue in the lawsuit that while school district policy permits the use of "reasonable physical force" toward students to maintain a safe learning environment, neither HMM's IEP nor his PBIP provided for the use of any force against him.
"Rather, to the exclusion of physical force, the BIP listed non-physical responses to be utilized with HMM to maintain a safe learning environment," the suit states. "Furthermore, neither the IEP nor the BIP provided for the use of police officers, handcuffs or verbal intimidation, i.e., scared straight tactics, for purposes of behavioral modification."
The lawsuit further alleges that, despite school officials' right to interview students and witnesses when investigating alleged crimes on campus, neither Herin, Sheer nor Malgrat did so.
"Had Herin and Sheer interviewed HMM and other available witnesses, and reviewed security video that is believed to have existed, they would have discovered that no crime had been committed and that police intervention was neither necessary nor appropriate," the lawsuit states.
If Malgrat had done the same, he would have found that there was no probable cause to charge the boy with any crime, much less felony battery, Crump and Jacob argue.
The lawsuit claims HMM's Fourth and 14th Amendment rights were violated and that the actions of the school district violated the Americans with Disabilities Act. It seeks compensatory and punitive damages, as well as a written admission of wrongdoing and both an oral and written apology.
Crump said in a Twitter video on Tuesday that he is proud to fight on behalf of the boy.
"It doesn't matter if he's a disabled child, if he's a bi-racial child, if he's a child who's having a mental illness crisis," Crump said. "He still has a right to the constitutional guarantees of the United States of America."
"Could This Possibly Happen To Your Child or Mine? ...I Certainly Wonder!"
In Peace, Truth, Justice, & Love
"G"
~BoulwareEnterprises~
http://www.BoulwareEnterprises.com
https://about.me/gregory_boulware
*/
#BenjaminCrump #JusticeIsComing #Florida #KeyWest #Racism #onWURD #BlackLivesMatter #BlackWomenConnect #TheHuffingtonPost #TheDailyWeb #PhillyTrib #HerStory #PhillyTribune #IndependentBlackMedia #UncleBobbiesCoffeandBooks #BoulwareBooks #TheHerald #CrystalBonvillian #TheWashingtonPost #BBC #BBCNews #FreedomRiders #History #FreePress #WHYY #PBS #NPR #CoxMediaGroup #NationalContentDesk #AP #TheDailyBeast #TheGuardian #MindTV #TheMedia #Metro #BBC #BBCNews #PoliticsNation #DW #DWNews #NowReadThis #Reddit #WellRead #ReadersGazette #eReader #NowReadThis #TheMetro #NYNews #PhillyNews #FreePress #PaperLi #NJNews #MindTV #Boulware #TheEyeofCain #Yahweh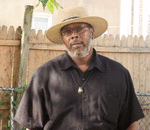 Posted By: Gregory V. Boulware, Esq.
Saturday, September 5th 2020 at 10:35AM
You can also
click here to view all posts by this author...