For Immediate Release From USDE!
"Education Technology Resources to Support Students With or At Risk for Disabilities During COVID19"
A WEBINAR for Special Education Practitioners, Administrators, Parents, and Stakeholders
Wednesday, October 28, 1PM to 2PM eastern
(plus an "overtime" Q&A session from 2:00PM to 2:15PM)
REGISTER HERE:
https://bit.ly/30HMSG3
Overview: During these unprecedented times, education technology has been called upon to play a central role to support teaching and learning. This webinar will feature short user-case video demos of five edtech resources that are ready now for use in special education, as well as conversations by practitioners and experts about the role of edtech in meeting the needs children and students with or at risk for disabilities during "the new normal" in education.
Hosted By: Brooklyn-based InnovateEDU
https://www.innovateedunyc.org/?utm_content=&utm_medium=email&utm_name=&utm_source=govdelivery&utm_term=
and the Educate All Learners Alliance
https://eala.wpengine.com/?utm_content=&utm_medium=email&utm_name=&utm_source=govdelivery&utm_term=,
a coalition of organizations committed to resource sharing and community-building that supports the efforts of the education community to meet the needs of students with disabilities during the COVID-19 pandemic.
Demos Featuring: Attainment Company (Early Reading Skill Builder), Education Modified (EdMod), University of Oregon (Numbershire), Penn State University (AvenuePM); & The Institute for Community Inclusion (Future Quest Island-Explorations).
Speakers: Erin Mote & Gabrielle Oates (InnovateEDU), Tara Courchaine & Edward Metz (US Department of Education), Rita Campbell & Rita Peterson (Special Education Practitioners from Washington state), Bart Epstein (Edtech Evidence Exchange), Margo Izzo & Andrew Buck (The Ohio State University), & Jose Blackorby (CAST).
Special Education Resources That are "Ready Now": The developers presenting video demos are part of a larger network of special education software and assistive technology developers, researchers, and nonprofits who created edtech for special education with support from the Department of Education, National Science Foundation, and National Institutes of Health. This group recently released a guide presenting information on 20 Education Technology Resources that are READY NOW to Support Special Education Practitioners and Children and Students with or At Risk for Disabilities:
https://www.educationmodified.com/wp-content/uploads/2020/09/ReadyNow.SpecialEducation.9.1.20.pdf?utm_content=&utm_medium=email&utm_name=&utm_source=govdelivery&utm_term=
Edward Metz, Ph.D.
ED/IES SBIR Program Manager
National Center for Education Research
Tel: 202 904 8972
Edward.Metz@ed.gov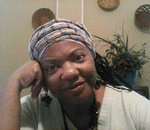 Posted By: agnes levine
Tuesday, October 27th 2020 at 2:25PM
You can also
click here to view all posts by this author...