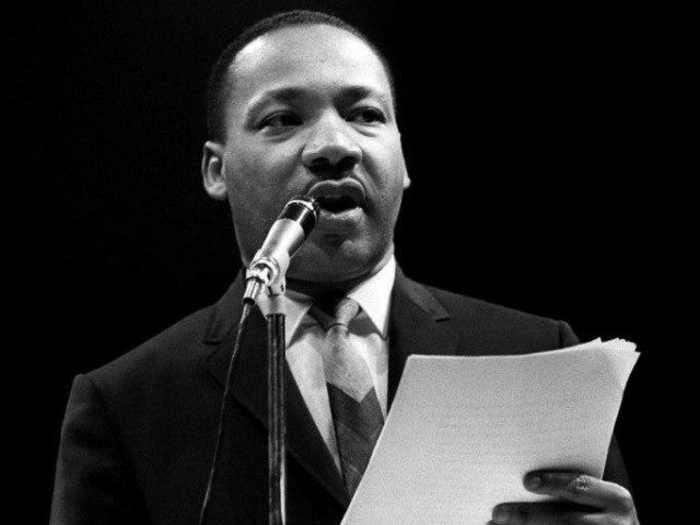 Survived knife attack, 1958
On September 20, 1958, King was signing copies of his book Stride Toward Freedom in Blumstein's department store in Harlem when he narrowly escaped death. Izola Curry—a mentally ill black woman who thought that King was conspiring against her with communists—stabbed him in the chest with a letter opener, which nearly impinged on the aorta. King received first aid by police officers Al Howard and Philip Romano. King underwent emergency surgery with three doctors: Aubre de Lambert Maynard, Emil Naclerio and John W. V. Cordice; he remained hospitalized for several weeks. Curry was later found mentally incompetent to stand trial.
Atlanta Sit-Ins, Prison Sentence, and the 1960 Elections
Georgia governor Ernest Vandiver expressed open hostility towards King's return to his hometown in late 1959. He claimed that "wherever M. L. King, Jr., has been there has followed in his wake a wave of crimes", and vowed to keep King under surveillance. On May 4, 1960, several months after his return, King drove writer Lillian Smith to Emory University when police stopped them. King was cited for "driving without a license" because he had not yet been issued a Georgia license. King's Alabama license was still valid, and Georgia law did not mandate any time limit for issuing a local license. King paid a fine, but was apparently unaware that his lawyer agreed to a plea deal that also included a probationary sentence.
Meanwhile, the Atlanta Student Movement had been acting to desegregate businesses and public spaces in the city, organizing sit-ins from March 1960 onwards. In August the movement asked King to participate in a mass October sit-in, timed to highlight how 1960's Presidential election campaign had ignored civil rights. The coordinated day of action took place on October 19. King participated in a sit-in at the restaurant inside Rich's, Atlanta's largest department store, and was among the many arrested that day. The authorities released everyone over the next few days, except for King. Invoking his probationary plea deal, judge J. Oscar Mitchell sentenced King on October 25 to four months of hard labor. Before dawn the next day, King was taken from his county jail cell and transported to a maximum-security state prison.
The arrest and harsh sentence drew nationwide attention. Many feared for King's safety, as he started a prison sentence with people convicted of violent crimes, many of them White and hostile to his activism. Both Presidential candidates were asked to weigh in, at a time when both parties were courting the support of Southern Whites and their political leadership including Governor Vandiver. Nixon, with whom King had a closer relationship prior to the sit-in, declined to make a statement despite a personal visit from Jackie Robinson requesting his intervention. Nixon's opponent John F. Kennedy called the governor (a Democrat) directly, enlisted his brother Robert to exert more pressure on state authorities, and also, at the personal request of Sargent Shriver, made a phone call to King's wife to express his sympathy and offer his help. The pressure from Kennedy and others proved effective, and King was released two days later. King's father decided to openly endorse Kennedy's candidacy for the November 8 election which he narrowly won.
After the October 19 sit-ins and following unrest, a 30-day truce was declared in Atlanta for desegregation negotiations. However, the negotiations failed and sit-ins and boycotts resumed in full swing for several months. On March 7, 1961, a group of Black elders including King notified student leaders that a deal had been reached: the city's lunch counters would desegregate in fall 1961, in conjunction with the court-mandated desegregation of schools. Many students were disappointed at the compromise. In a large meeting March 10 at Warren Memorial Methodist Church, the audience was hostile and frustrated towards the elders and the compromise. King then gave an impassioned speech calling participants to resist the "cancerous disease of disunity," and helping to calm tensions.
Albany Movement, 1961 Main article: Albany Movement
The Albany Movement was a desegregation coalition formed in Albany, Georgia, in November 1961. In December, King and the SCLC became involved. The movement mobilized thousands of citizens for a broad-front nonviolent attack on every aspect of segregation within the city and attracted nationwide attention. When King first visited on December 15, 1961, he "had planned to stay a day or so and return home after giving counsel." The following day he was swept up in a mass arrest of peaceful demonstrators, and he declined bail until the city made concessions. According to King, "that agreement was dishonored and violated by the city" after he left town.
King returned in July 1962 and was given the option of forty-five days in jail or a $178 fine (equivalent to $1,500 in 2019); he chose jail. Three days into his sentence, Police Chief Laurie Pritchett discreetly arranged for King's fine to be paid and ordered his release. "We had witnessed persons being kicked off lunch counter stools ... ejected from churches ... and thrown into jail ... But for the first time, we witnessed being kicked out of jail. It was later acknowledged by the King Center that Billy Graham was the one who bailed King out of jail during this time.
After nearly a year of intense activism with few tangible results, the movement began to deteriorate. King requested a halt to all demonstrations and a "Day of Penance" to promote nonviolence and maintain the moral high ground. Divisions within the black community and the canny, low-key response by local government defeated efforts. Though the Albany effort proved a key lesson in tactics for King and the national civil rights movement, the national media was highly critical of King's role in the defeat, and the SCLC's lack of results contributed to a growing gulf between the organization and the more radical SNCC. After Albany, King sought to choose engagements for the SCLC in which he could control the circumstances, rather than entering into pre-existing situations.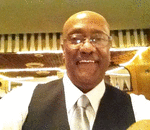 Posted By: Deacon Ron Gray
Monday, January 18th 2021 at 10:53AM
You can also
click here to view all posts by this author...