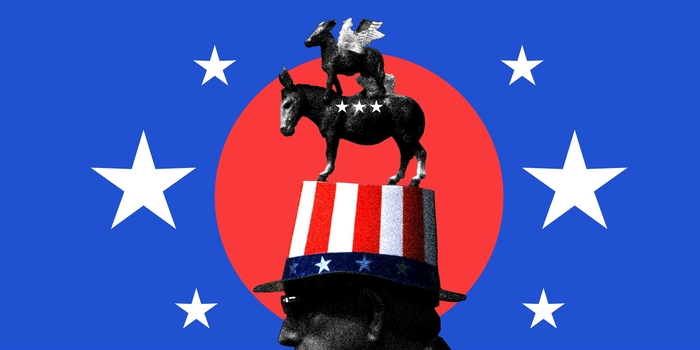 Trump may have made one thing 'great' after all: the Democratic Party
If Democrats are going to hold on to the momentum galvanized under Trump's disastrous term, they need to deliver.
Jan. 22, 2021, 9:14 AM CST
By Dean Obeidallah, MSNBC Opinion Columnist
President Donald Trump's promise to "Make America Great Again" turned out to be another one of his lies. (Unless he was just being sarcastic and we didn't get it?) Trump exits the presidency with one of the worst job records in modern history and as the first president to leave a smaller workforce than when he took power.
Worse, by far, is that our nation suffered at least 400,000 deaths from Covid-19 because of Trump's failed — and possibly criminally negligent — handling of the coronavirus, marked by lying about the risk it posed, mocking people for wearing masks and holding superspreader campaign rallies. Then, of course, there's the violent riots Trump incited at the Capitol to overturn the election in the hope of installing himself as president for another term.
On all these counts, Trump has been an abject failure. He has truly earned leaving office with the lowest average approval rating of any president since Gallup began keeping such records. (A poll showed him with 34 percent approval upon his departure, beating the previous lowest approval records of Harry Truman and Jimmy Carter.)
But there is one thing Trump made "great again" with his four years in the White House: the Democratic Party.
Just look at where the Republican and Democratic parties were when Trump was sworn in on Jan. 20, 2017, compared to today: In 2017, the GOP controlled the White House, the Senate and the House — a trifecta in terms of federal power. The Republican Party was even more dominant at the state level. When Trump put his hand on the Bible to be sworn in (and remarkably it didn't burst into flames), there were 33 Republican governors, compared to only a paltry 16 Democratic governors. Add to that that the GOP controlled more state legislatures than it ever had before.
Now look at where we are just four years later. The Democratic Party controls the White House, the House and, because of the two remarkable wins in the Georgia Senate runoffs this month, effectively the Senate.
At the state level, Democrats jumped from holding just 16 governorships to now controlling 24. Plus the Democratic Party was able to flip hundreds of state legislative seats on its way to gaining control of numerous state legislative chambers.
READ MORE: Trump may have made one thing 'great' after all: the Democratic Party
https://www.msnbc.com/opinion/trump-may-have-made-one-thing-great-after-all-democratic-n1255240?icid=msd_topgrid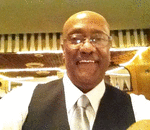 Posted By: Deacon Ron Gray
Friday, January 22nd 2021 at 10:13PM
You can also
click here to view all posts by this author...