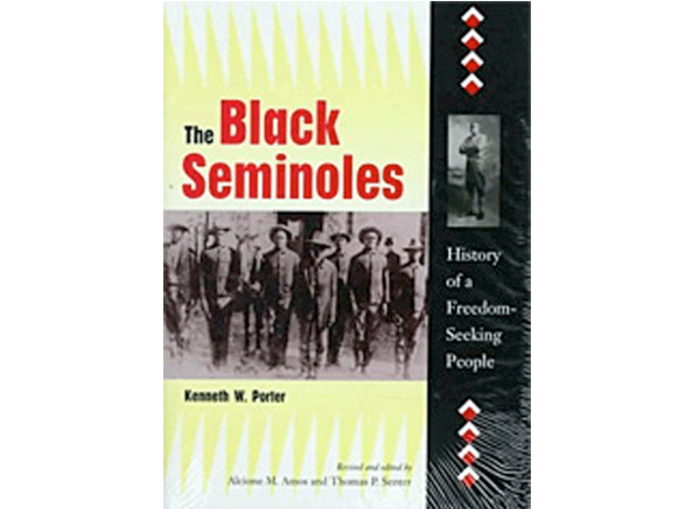 Little Known Black History Facts
Junious Ricardo Stanton
"The Underground Railroad ran south as well as north. For enslaved people in Texas, refuge in Canada must have seemed impossibly far away. Fortunately, slavery was also illegal in Mexico. Researchers estimate 5,000 to 10,000 people escaped from bondage into Mexico, says Maria Hammack, who is writing her dissertation about this topic at the University of Texas at Austin. But she thinks the actual number could be even higher." The Little Know Underground Railroad That Ran South to Mexico- Becky Little
https://www.history.com/news/underground-railroad-mexico-escaped-slaves
When we think about our enslaved ancestors escaping bondage we have been conditioned to think the only direction they went was north. This makes little sense when you consider how far flung slavery was throughout the US. Our ancestors sought freedom and escape from brutal bondage and oppression in the British colonies which later became the Untied States. But there were other lands adjacent to the US; for example Canada to the north, Florida and Mexico to the South and neighboring territories to the west. We spoke recently about the Black settlements in the mid western territories now I want o share information about the freedom routes to the South.
The Louisiana Purchase by the United States from France in 1803 (facilitated by France's defeat by the Africans in Haiti) added huge land tracts to the US. It included the entirety of what is now: Arkansas, Missouri, Iowa, Oklahoma, Kansas, and Nebraska; large portions of North and South Dakota; the area of Montana, Wyoming, and Colorado east of the Continental Divide; the portion of Minnesota. Many Blacks fled into these territories.
They also fled south to Mexico and Florida which were not part of the purchase. Mexico outlawed slavery in 1829. What is now Texas was once part of Mexico and as such slavery was abolished there until American whites many who were slavers and slave owners rebelled, expropriated Mexico and reestablished the institution of slavery there.
Many Blacks fled south into Mexico where they were allowed sanctuary. "In 1821 Mexico won its independence from Spain. Still desirous of establishing a permanent and productive population in Texas, the empressario system was continued. Stephen F. Austin brought 300 settlers from the United States beginning in early 1822. Because of its proximity to Texas, most of the immigrants came from the American south, and they brought their slaves with them. By the eve of the American Civil War one third of the population of Texas was enslaved. From 1830 to 1860 there was a continual movement of runaway slaves into Mexico and although not as publicized, it was just as common as the movement of runaways into free northern territory and Canada. While there are no reliable estimates as to the number of fugitive slaves escaping to Mexico during this time period, it is safe to say ―that the movement was considerable enough to have caused great irritation and financial hardships on Texas slave-owners." The Underground Railroad: A Study of the Routes From Texas To Mexico Georgia Redonet
https://uh.edu/honors/Programs-Minors/honors-and-the-schools/houston-teachers-institute/curriculum-units/pdfs/2003/african-american-slavery/redonet-03-slavery.pdf
In addition to fleeing to Mexico, enslaved Blacks had a long history of escaping to Florida which was not part of the Louisiana Purchase. The Spanish colonized Florida in the sixteenth century even bringing kidnapped Africans there in 1529. Over time the Spanish who were intense imperialist rivals to Britain used Florida as a buffer against British colonies even going so far as encouraging indigenous people and escaped slaves to settle there if they were willing to convert to Catholicism.
Spain abolished slavery in Florida in 1693. "Because slavery had been abolished in 1693 in Spanish Florida that territory became a safe haven for runaway slaves. Throughout the 18th century, many free blacks and runaway slaves went to Florida and lived in harmony with the Seminoles. Their proximity to and resulting collaboration with the Seminoles led students of the group to refer to them as Black Indians, Black Seminoles, and eventually—especially among scholars—Seminole Maroons, or Seminole Freedmen." Black Seminoles
https://www.britannica.com/topic/Black-Seminoles
The north was too far so many enslaved Africans in the Carolinas and Georgia made their way to Florida. "In the 18th century Florida was a vast tropical wilderness, covered with jungles and malaria-ridden swamps. The Spanish claimed Florida, but they used it only as a buffer between the British Colonies and their own settled territories farther south. They wanted to keep Florida as a dangerous wilderness frontier, so they offered a refuge to escaped slaves and renegade Indians from neighboring South Carolina and Georgia. The Gullahs were establishing their own free settlements in the Florida wilderness by at least the late 1700s. They built separate villages of thatched-roof houses surrounded by fields of corn and swamp rice, and they maintained friendly relations with the mixed population of refugee Indians. In time, the two groups came to view themselves as parts of the same loosely organized tribe, in which blacks held important positions of leadership. The Gullahs adopted Indian clothing, while the Indians acquired a taste for rice and appreciation for Gullah music and folklore." The Gullah: Rice, Slavery and the Sierra Leone-American Connection Joseph A. Opala
https://glc.yale.edu/sites/default/files/files/Black%20Seminoles%20.pdf
We have an ancient and storied history that we need to discover, history that predates Arab and European imperialism, colonization and enslavement; that also includes a magnificent record of defense, resistance and self-determination against imperialism. The quest for freedom in the US is an important portion of this story.
-30-
Posted By: Junious Stanton
Saturday, February 20th 2021 at 3:58PM
You can also
click here to view all posts by this author...