Nancy Pelosi says Democrats would be paying 'the Trump credit card' by raising the debt ceiling with the GOP
By Ayelet Sheffey and Joseph Zeballos-Roig
Nancy Pelosi said raising the debt limit would pay for the $7 trillion in debt incurred under Trump.
This came after Janet Yellen said the US ability to pay bills would likely run out in October.
The GOP pledged not to work with Democrats on raising the limit, citing "irresponsible spending."
House Speaker Nancy Pelosi cited the debt incurred under President Donald Trump as the reason Congress needed to act to raise the debt ceiling.
"We're paying the Trump credit card with what we would do to lift the debt ceiling," Pelosi said during a Wednesday press conference. "It's the responsible thing to do. I would hope Republicans would act in a similar way."
Pelosi was referring to the $7 trillion added to the national debt under Trump. About $2 trillion was the product of the 2017 Republican tax law, which slashed corporate taxes. Another portion was the result of Congress approving several federal rescue packages with stimulus checks, federal unemployment benefits, and small-business aid to prop up the economy during the pandemic.
Treasury Secretary Janet Yellen wrote a letter to Pelosi on Wednesday detailing the urgency in raising the debt ceiling and said the country's ability to pay its bills would likely run out sooner than planned. After Congress missed a July 30 deadline to raise or suspend the debt ceiling, the US Treasury employed "extraordinary measures" to keep paying off the government's bills. But Yellen said those measures would likely run out in October because of uncertainty caused by the pandemic and related federal aid.
READ MORE: Nancy Pelosi says Democrats would be paying 'the Trump credit card' by raising the debt ceiling with the GOP
https://www.businessinsider.com/nancy-pelosi-raise-the-debt-ceiling-janet-yellen-default-2021-9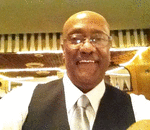 Posted By: Deacon Ron Gray
Thursday, September 23rd 2021 at 7:16PM
You can also
click here to view all posts by this author...