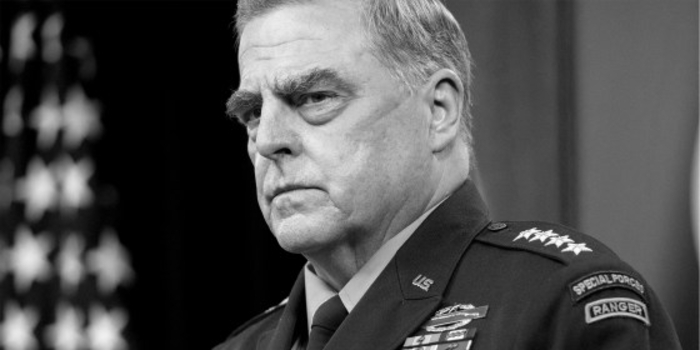 The military can't legally save us from a president bent on using nukes
Military intervention between Trump and China wasn't exactly legal, but it ultimately prevented nuclear war.
By Michael A. Cohen, MSNBC Opinion Columnist
Gen. Mark Milley, the chairman of the Joint Chiefs of Staff, has quite the knack for placing himself in the middle of political controversies.
Last year, he was forced to publicly apologize after, dressed in full combat fatigues, he accompanied former President Donald Trump on his now-infamous walk across Lafayette Square near the White House grounds, moments after peaceful demonstrators protesting George Floyd's murder were tear-gassed.
This summer, he got in a spat with Republican Rep. Matt Gaetz, of Florida, at a congressional hearing and then was extensively quoted telling reporters how he allegedly tried to block Trump's effort to overturn the election on Jan. 6.
But Milley's latest mess might be the most profound — not because of what it says about him, but in the ways it lays bare the tenuous nature of our democratic institutions.
According to recently released excerpts from the new book "Peril" by Washington Post journalists Bob Woodward and Robert Costa, in fall 2020, Milley became increasingly concerned that Trump was mentally unstable. Milley reportedly sought to prevent Trump from launching a nuclear strike and reached out to a Chinese military leader to reassure him that a U.S. attack against Beijing was not imminent.
His actions have led some prominent Republicans like Sen. Marco Rubio, of Florida, to label his elections as "treasonous" and call on him to resign (in an email to reporters, Trump called Milley a "dumbass.")
READ MORE: The military can't legally save us from a president bent on using nukes
https://www.msnbc.com/opinion/trump-s-threat-nuke-china-was-prevented-military-s-problematic-n1279837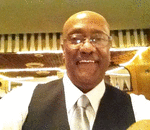 Posted By: Deacon Ron Gray
Thursday, September 23rd 2021 at 10:15PM
You can also
click here to view all posts by this author...