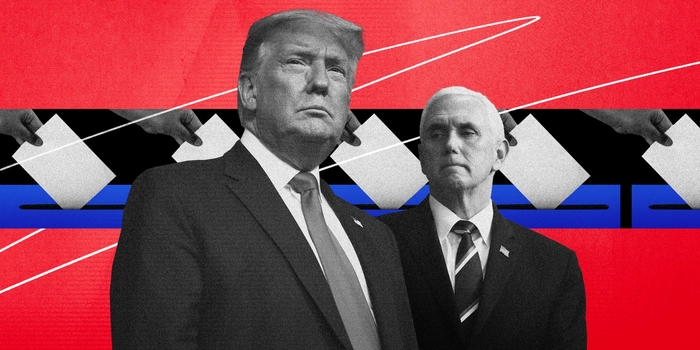 Trump's election lies would have died out without help from his lackeys
There are simply no remaining good faith disagreements about the result of the 2020 election.
By Steve Vladeck, MSNBC Opinion Columnist
The late American author Joanna Russ once wrote that "ignorance is not bad faith, but persistence in ignorance is." It's against that backdrop that two separate developments this week concerning the 2020 election ought to be assessed.
First was the release of a pair of memos penned by former law professor John Eastman, articulating a six-point plan then-Vice President Mike Pence could have followed after Jan. 6 to swing the election to then-President Donald Trump. The actual legal analysis in the memos is embarrassingly thin and self-contradictory, never mind that they completely ignore the relevant procedural rules. Second was The New York Times report that, as early as mid-November, the Trump campaign knew most of its claims of widespread election fraud were completely bogus — meaning there was no good-faith basis for contesting the results in any state, let alone in enough states to actually have a chance at changing the ultimate result.
What these stories have in common is their complete and utter bad faith. Bad faith on the part of John Eastman, who not only wrote the memos in question, but who also gave a fiery speech at the rally preceding the violence at the Capitol in which, among other things, he contradicted his own logic. And bad faith on the part of the president and his senior campaign team, who, despite knowing how empty their fraud claims were, continued (and, to this day, continue) to air them.
The notion that Eastman, Trump and his campaign team were acting in bad faith is neither new nor surprising. But it's not just their bad faith that these stories reveal; it's that of everyone who has supported — and continues to support — them. As Russ put it, ignorance, by itself, is not bad faith — but persistence in ignorance is. And as more and more stories like these continue to make their way into the public domain, the persistence of the former president's supporters in their ignorance ought to be called out for what it is: it's their bad faith, too.
READ MORE: Trump's election lies would have died out without help from his lackeys
https://www.msnbc.com/opinion/trump-s-election-lies-would-have-died-out-without-help-n1279914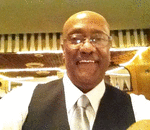 Posted By: Deacon Ron Gray
Friday, September 24th 2021 at 9:03AM
You can also
click here to view all posts by this author...