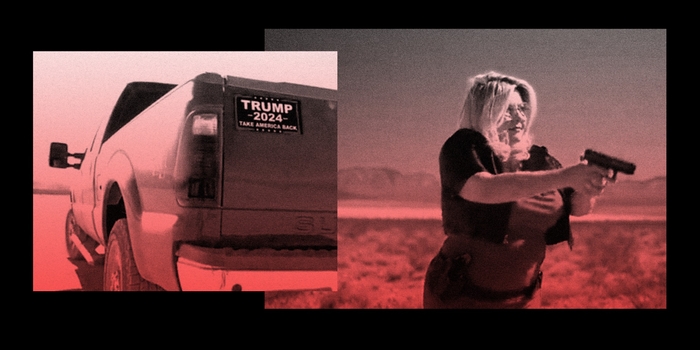 Trump-loving, gun-toting, truck-driving Michele Fiore's ad sums up the GOP
Nevada's newest GOP candidate rolls out an unhinged video that shows the shallowness of Trumpism.
By Zeeshan Aleem, MSNBC Opinion Columnist
Most political campaign ads are low-budget, hokey and jam-packed with heavy-handed symbolism. This makes many of them cringe-inducing, but it also means they serve as neat summaries of the top-line ideas pervading a political party or faction.
A new campaign ad from Republican Las Vegas City Councilwoman Michele Fiore, who announced her run for governor of Nevada on Tuesday, is a perfect example. The one-minute spot features awkward directing and brims with try-hard Trumpian irreverence. And in the process, it shows how utterly lacking in ideas Trump's wing of the GOP is.
The ad is clearly meant to present Fiore as a Trump-loving, hard-line conservative, and in this it succeeds. A Ford pickup truck lurches to a halt in the Nevada desert, and Fiore steps out to tell us that she's running for governor to continue her fight against the establishment.
"We need outsiders, fighters, not the same old boring, moderate, compromise blue-blazer politicians," she says before toppling a television playing Sen. Mitt Romney, R-Utah, giving a speech in Washington.
She then unholsters a pistol before unveiling her "three shot plan": banning vaccine mandates, banning critical race theory and stopping voter fraud. She punctuates these points by shooting beer bottles (which apparently are all made by the beer company known as "socialism"). You have to see it to believe it — I recommend watching the video.
READ MORE: Trump-loving, gun-toting, truck-driving Michele Fiore's ad sums up the GOP
https://www.msnbc.com/opinion/trump-loving...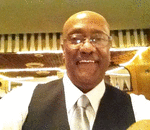 Posted By: Dea. Ron Gray Sr.
Thursday, October 21st 2021 at 9:39PM
You can also
click here to view all posts by this author...