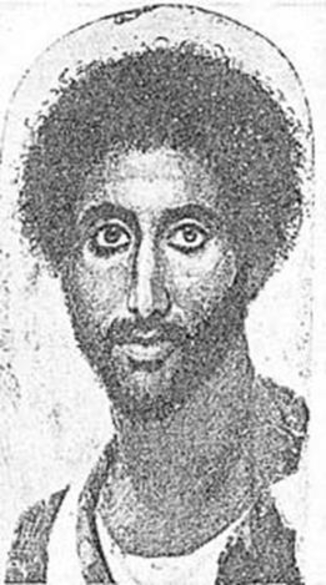 BLACK JEWS VERSUS FAKE WHITE JEWS
by John Moore
In mapping out the genealogies down to Noah, Genesis 5:32 states that he was 500 years old when he begat three sons, Shem, Ham, and Japheth. Genesis 6:9 reads, "These are the generations of Noah" indicating that Noah's genes had not been racially mixed at that point but had come straight down, and this is why God said that he was perfect in his generations. The word for Generation in Hebrew is "hdlwt towldah to-led-aw" which means Genealogy or Birth.
Most scholars would like you to believe that Shem, Ham and Japheth, born of the same father Noah and mother Namah, (or through another wife), gave birth to three different races of children.
Genesis 10:6 continues, "and the sons of Ham (Sudan); Cush (Ethiopia), Mizraim (Egypt), Phut (Carthage / Libya), and Canaan" - who was cursed and settled outside of Afrika in the region of the so-called "Middle East". The family is traced through the Bible in an unbroken chain to David, who then violates the law by marrying a Canaanite which was strictly forbidden by God according to Genesis 24:3-4, which issued a command not to marry outside one's own kindred so as not to corrupt the perfect genealogy or the holy seed.
David however violated that law and sinned by marrying outside his tribe as can be deduced from the description found in Song of Solomon chapter 4, where the description changes from Negro to Mulatto as a result of the unholy mixture. "Thou art fair, thy hair is as a flock of goats", (straight and wavy), not like a sheep (woolly and Nappy). Verse 2: "lips like scarlet", or reddish. The description continues in 5:10: "my beloved is white and ruddy", and verse 14 says, "his belly is as bright Ivory". Therefore, when David committed the sin of inter-marrying among the Canaanites, the holy seed became infected and could no longer travel down through Solomon. Ezra 9:1-2.
But Solomon, who had set up Jerusalem, had an older brother named Adonijah (1st Kings 1:5) by David through his Negroid wife Haggith. Adonijah was denied his birthright and was put into exile, but he later set up the kingdom of Judea to preserve the holy seed. Eventually, Solomon and his band forced these tribes that fell under Judah namely Dina, Asher, Dan, Benjamin, and Issachar, to migrate through Yemen into Ethiopia spreading northward back into their original homelands in Afrika. However, some of the tribal members stayed behind and set up Nazareth, Magdella and Galilee where Negroes still reside today.
READ MORE: BLACK JEWS VERSUS FAKE WHITE JEWS
https://blackhistory.neocities.org/blackje...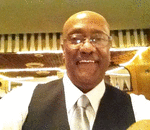 Posted By: Deacon Ron Gray
Tuesday, December 7th 2021 at 12:00AM
You can also
click here to view all posts by this author...