This video is about hip hop sample beats that I combine together to make free type beats for rap samples and freestyle rappers.
Do You Need Hip Hop Beat Samples?
Hampton Roads Region of Virginia 7 Cities Blogger DJ Black HD Multimedia
Chesapeake Hampton Newport News Norfolk Portsmouth Suffolk Virginia Beach
Newport News Media Network
Moment In Time Photography
DJBHD Photography
The Jones Show
The DJBHD Show
Calvin Lawrence
Support my channel:
https://paypal.me/CalvinL?locale.x=en_US
If there is content shared on this platform that you feel infringes on your intellectual property, please email me at clawrence597@hotmail.com with details and it will be promptly removed.
Thanks For Watching ! Please Like Share Subscribe & Comment If You Like This Video !
#djblackhdmultimedia
#virginia
#newportnews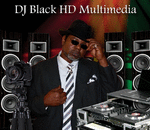 Posted By: DJ Black HD
Wednesday, December 15th 2021 at 7:39AM
You can also
click here to view all posts by this author...