#PlatinumMediaNetwork #Global #Podcast
The City of South Fulton made history this week with the Swearing In Ceremony & Remarks of 47 year old former City Councilman D6 - khalid Kamau @ South Fulton, Ga - City Hall. Kamau, will serve as the 2nd mayor to serve the residents of the twin city of Atlanta.
Following the swearing in Mayor khalid spoke with his constituents about the future of the City. The City's First Openly LGBTQ Mayor introduced "The 1st Gentleman" J. Sharp, to the audience and his Family that was in attendance.
As he promised the residents of Camelot on Old National Highway, he has now moved into the run-down depleted complex, this is just the beginning of his promises he made during his campaign.
Mayor khalid, indicated he will begin an Ombudsman program to assist residents with issues or concerns they may have and do not know how to reach the appropriate department or individual responsible for resolving their issue or concern. The one thing Mayor khalid said that got a great applause was "he will be having an audit of all contracts, and departments."
For more information on this coverage - click to view the video!
#Mayorkhalid #CommunityEngagement #Advocate #Justice #COSF #BlackOnPurpose #PlatinumMediaNetwork #Podcast #Journalist #Online #Media #Worldwide #OnDemand #LGBTQ
#Streetz989ATL 24/7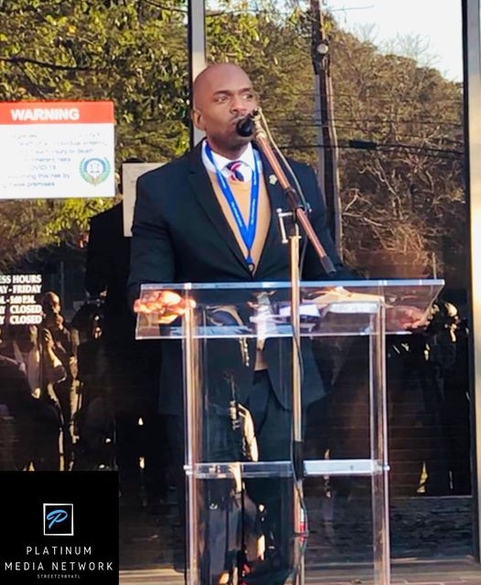 Posted By: Minister Jazz' Thomas-Jones
Wednesday, January 5th 2022 at 8:49AM
You can also
click here to view all posts by this author...