How to Lower Blood Pressure: 5 Natural Ways
By Dr. Josh Axe, DC, DNM, CNN
How to Lower Blood Pressure: 5 Natural Ways
So, what are some natural ways to lower blood pressure? There are foods that reduce blood pressure, as well as supplements to lower blood pressure and lifestyle changes you can make. These high blood pressure home remedies are pretty easy to incorporate into your life. By slowly making these changes to your daily habits, you can create new, healthier routines and a much healthier you.
1. Eat a Mediterranean-style diet
Thanks to foods such as olives and flax seeds, Mediterranean diets are very high in fruits, vegetables, sea foods and healthy omega-3 rich fat oils. A grain-free or a low-grain Mediterranean diet, naturally abundant with omega-3 foods, is ideal.
Some of the top foods you want in your Mediterranean diet are olive oil, flax seeds, wild-caught fish (especially salmon) and a lot of fruits and vegetables, all of which will help lower your blood pressure naturally.
2. Start taking a fish oil supplement (1,000-2,000 mg daily)
One of the main causes of high blood pressure is inflammation in the arteries over time. Study after study has shown consuming fish oil, which is high in EPA and DHA forms of omega-3 fatty acids, reduces inflammation in the body. So, taking a high quality, 1,000 milligram fish oil dose every single day with your meals is one of the best natural ways to lower blood pressure.
3. Use magnesium to loosen things up (500 mg before bed)
The mineral magnesium is great because it helps relax your blood vessels and can have an immediate impact on naturally lowering blood pressure (and many people have a magnesium deficiency). So should you take magnesium supplements? Yes, and 500 milligrams daily is a great dose to start with to address your blood pressure issues.
4. Pump up your potassium
An essential element, potassium — and high-potassium foods such as avocado and melon — helps counteract the effects of sodium and guard against hypertension. Some of the best potassium-rich foods include coconut water and bananas.
Coconut water is a great choice if you want something a little bit sweet to drink throughout the day. Another delicious way to overcome potentially low potassium levels and naturally lower your blood pressure is to use coconut water as the liquid base for your superfood smoothie in the morning.
Interestingly, potassium supplements are usually not as effective as simply eating foods high in potassium. It's best not to take a potassium supplement in high doses unless otherwise directed by a doctor.
5. Maintain balance with CoQ10
Coenzyme Q10, more commonly known as CoQ10, is an antioxidant critical for supporting heart health. It's crucial if you've ever been on blood pressure or, in particular, cholesterol-lowering medication. Two-to-three hundred milligrams of Coenzyme Q10 per day is a great, natural remedy for high blood pressure.
Top Foods for a High Blood Pressure Diet
One of the best things you can do to lower your blood pressure is to eat a healthy, high blood pressure diet. Read on below to find out more about what foods are good for high blood pressure.
High fiber foods: Unprocessed foods high in fiber such as vegetables, fruits and seeds should be the basis of any healthy diet. If you're wondering how can you stabilize your blood pressure, eating foods high in healthy fiber can definitely help.
Low sodium foods: Excess salt consumption raises blood pressure. Limit your consumption to no more than 1,500–2,000 mg daily.
High potassium foods: Potassium counteracts the effects of sodium and helps lower blood pressure. Include foods like melons, avocados and bananas.
Omega-3 rich foods: Consume omega-3 rich foods like grass-fed beef, wild caught salmon, chia and flax seeds to reduce inflammation.
8 Foods That Reduce Blood Pressure:
1. Dark chocolate:
Look for a dark chocolate that contains at least 200 milligrams of cocoa phenols, which can reduce blood pressure.
2. Garlic:
Garlic and garlic supplements can help lower blood pressure and relax smooth muscles. Research on the health benefits of garlic is finding more and more miraculous effects. Among them, garlic seems to help thin the blood, prevent the blockage in blood vessels, and therefore lower blood pressure.
3. Spinach:
Spinach is rich in magnesium and folate, which can help prevent high blood pressure and cardiovascular disease.
4. Sunflower Seeds:
Rich in potassium, magnesium and healthy plant fats, sunflower seeds can help reduce cholesterol levels, open up blood vessels and promote healthy blood pressure.
5. Bananas:
Bananas contain loads of potassium and fiber.
6. Tomatoes:
Tomatoes are loaded with calcium, potassium, vitamins A, C, and E and lycopene. Compounds in tomatoes can lower cholesterol buildup in blood vessels and combat the development of hypertension in a variety of ways. Lycopene, one of the tomato's most useful compounds, is activated by heat, so add tomatoes to your next chili or stew.
7. Broccoli:
Broccoli has been found to have a whole host of beneficial health effects including high amounts of potassium and chromium that help regulate blood sugar levels and weight, both related to high blood pressure.
8. Melon:
Melon is rich in potassium. Cantaloupe and watermelon are especially rich sources.
READ MORE: How to Lower Your Blood Pressure Naturally | Dr. Josh Axe
https://draxe.com/health/natural-ways-to-l...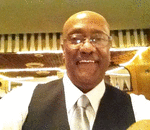 Posted By: Deacon Ron Gray
Friday, January 21st 2022 at 6:12PM
You can also
click here to view all posts by this author...