Jan. 6 investigators are turning up the heat on the Trumps. GOP should run.
Opinion by Carli Pierson, USA TODAY - Monday
The House Jan. 6 committee is now asking former President Donald Trump's daughter Ivanka to cooperate with its investigation into the violent insurrection that took place at the U.S. Capitol last year.
It is a truth stranger than fiction.
Things just went from bad to worse for Ivanka Trump and her father. In addition to an ongoing criminal probe by the Manhattan District Attorney's Office, New York Attorney General Letitia James wrote in a Twitter thread last week that they have found ample evidence to support civil charges: "We have uncovered significant evidence indicating that the Trump Organization used fraudulent and misleading asset valuations on multiple properties to obtain economic benefits, including loans, insurance coverage, and tax deductions for years."
Not a political vendetta
This summer, outgoing Manhattan District Attorney Cyrus Vance charged the Trump Organization and its chief financial officer, Allen Weisselberg, with tax fraud. And in November, the DA's office convened a grand jury to examine whether to bring more indictments in a more than two-year-long investigation into the former president's business dealings, according to The Washington Post.
Trump himself has not been charged, but he remains under investigation after a years-long battle to get access to his tax records. The Trump Organization has responded with its own lawsuit against the attorney general, arguing that the investigations are motivated by a political vendetta.
READ MORE: Jan. 6 investigators are turning up the heat on the Trumps. GOP should run.
https://www.msn.com/en-us/news/opinion/jan...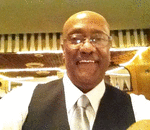 Posted By: Deacon Ron Gray
Wednesday, January 26th 2022 at 9:37AM
You can also
click here to view all posts by this author...