For Immediate Release From Vatican News!
VATICAN CITY — Pope Francis says he has dispatched two cardinals to Ukraine, a highly unusual move.
The pontiff said Sunday that "the Holy See is willing to do everything to put itself in service for peace." The papal almsgiver, Cardinal Konrad Krajewski, has been dispatched with aid, along with Cardinal Michael Czerny, who is head of the papal office that deals with migration, charity, justice and peace.
Francis did not say where exactly the cardinals had gone, but said they represented him and all Christian people with the message that "war is madness."
Referring to Ukraine as "that martyred country," Francis called for a cessation of violence, the establishment of humanitarian corridors and a return to negotiations.
"In Ukraine, rivers of blood and tears are flowing. This is not just a military operation, but a war that sows death, destruction and misery," he said in his traditional Sunday blessing.
VISIT:
https://www.politico.com/news/2022/03/06/p...
********
Ukraine: Holy See reiterates appeal to open humanitarian corridors
Archbishop Gabriele Caccia, Permanent Observer of the Holy See to the United Nations stresses the importance of humanitarian corridors to ensure the safety and protection of thousands of people fleeing ongoing hostilities in Ukraine.
The Holy See has called for the opening of humanitarian corridors in the face of the increasing and concerning number of civilian casualties, as well as the damage to critical infrastructure that trails the war in Ukraine.
Speaking at the "Joint Launch of the Humanitarian Flash Appeal and the Regional Refugee Response Plan for Ukraine" on Tuesday, Archbishop Gabriele Caccia noted that the number of people fleeing ongoing hostilities and crossing into neighbouring countries is fast approaching 700,000, and is likely to increase due to disruptions to local supply chains, essential services, access to food and other basic goods
Reiterating Pope Francis' appeal at the Sunday Angelus, he stressed the urgency of opening humanitarian corridors, as well as ensuring full, safe, and unhindered access for humanitarian actors to deliver assistance to civilian populations in need.
"Protecting civilian populations, as well as humanitarian personnel, in accordance with international humanitarian law, must be the priority," said the Permanent Observer of the Holy See to the United Nations.
Welcoming and protecting refugees
Archbishop Caccia extended the Holy See's commendation for States that are accepting refugees in a "spirit of solidarity" as well as those offering the much-needed humanitarian assistance.
He stressed that "welcoming, protecting and assisting the hundreds of thousands of refugees is a common responsibility." At the same time, he emphasized that efforts to respond to the needs of those fleeing for safety must respect the principle of non-refoulement (which prohibits States from transferring or removing individuals from their jurisdiction or effective control when there are substantial grounds for believing that the person would be at risk of irreparable harm upon return), as well as shared obligations under international law, and must be offered on a non-discriminatory basis.
The archbishop then joined with other Member States to call for an immediate cessation of hostilities and a "return to diplomacy and dialogue." He also noted the efforts of the Catholic Church and its institutions, and the help they are providing to thousands in need.
The Pope's appeals
Taking up the same appeal at the 11th Emergency Special Session of the United Nations General Assembly in New York on Wednesday, Abp Caccia noted the Pope's closeness to those who suffer as a result of the conflict, and re-echoed his calls for the opening of humanitarian corridors.
Pope Francis had also appealed to those fighting, including in wars in order parts of the world, to "put down [your] weapons" stressing that "those who love peace… reject war as an instrument of aggression against the freedom of other peoples and as a means for the settlement of international disputes."
Furthermore, the Holy Father had called on men and women of goodwill to observe Wednesday, 2 March, as a day "to be close to the sufferings of the Ukrainian people, to feel that we are all brothers and sisters, and to implore of God the end of the war."
The duty to resolve disputes
Archbishop Caccia recalled that the United Nations was founded "to save succeeding generations from the scourge of war" and "live together in peace with one another as good neighbors." Therefore, he continued, "it is the duty of all States to seek to resolve disputes through negotiation, mediation, or by other peaceful means, even when war has commenced."
In this regard, the Permanent Observer expressed the Holy See's conviction that there is always time for goodwill, room for negotiation, and "a place for the exercise of a wisdom that can prevent the predominance of partisan interest,
Read and learn more HERE!:
https://www.vaticannews.va/en/vatican-city...
********
Ukraine: A nuclear explosion would spell catastrophe beyond all borders
Nine days on from the start of the Russian invasion, a Ukrainian journalist describes the effects of the war and warns of the catastrophic consequences a nuclear explosion would wreak.
Tetiana Ogarkova is a journalist at the international section of the Ukrainian Crisis Media Center.
After the first week of war in the capital Kyiv, she decided to take her children and elderly parents to their hometown in the west of the country in search of safety. She continues, however, to tell the story and to facilitate the work of international journalists in the besieged nation.
Day 9 of the Russian invasion, she says, has brought further death, destruction, and fear, fuelled also by the potentially terrible and far-reaching consequences of a nuclear catastrophe.
Her warning comes in the wake of the shelling, during the night, of Ukraine's Zaporizhzhia nuclear power station, Europe's largest nuclear plant, which is now in Russian hands.
Ogarkova also explains that the war is in a new phase with the Russian troops using different tactics after having faced such resistance on the part of the Ukrainian soldiers.
The Russian plan, Ogarkova says, was to capture the capital in two or three days, but their attacks were unsuccessful because the Russian army met with significant resilience on the part of the Ukrainian army.
Civilian targets
"What we see now is that they are aiming at civilians; today they bombarded a school in Zhytomyr, a normal school that is not at all a military object," and she explains that houses and other sites that have no link whatsoever to military structures are being targeted.
This, she says, is aimed at creating panic and confusion and, on the ground, it is being perceived more as "terroristic activity" than as war.
Read and learn more HERE!:
https://www.vaticannews.va/en/world/news/2...
********
We want peace!
As the Russian invasion sows pain and devastation in Ukraine and threatens to spread, other wars continue to claim victims in Syria, Yemen, Ethiopia, and elsewhere. Those who pay the highest price are most defenseless, especially children. Ordinary people want peace. By Sergio Centofanti
Now, more than ever, we dream of Isaiah's prophecy: "They shall beat their swords into plowshares and their spears into pruning hooks; One nation shall not raise the sword against another, nor shall they train for war again" (Is 2:4).
For too long here in Europe, we have taken peace for granted. War was the business of others, of distant peoples; we could forget about those wars, since we were involved in them only by the cries of refugees in search of a new hope.
We were perhaps insensitive to the pain of those people. Those wars are still there: Syria, Yemen, Ethiopia, and many others. People still flee those wars, just trying to stay alive.
Like night and day
Life, sometimes, changes suddenly. The night before the Russian invasion, crowds filled the streets and restaurants of Ukrainian cities. People tried not to think about the massing of Moscow's troops on the border. No one imagined that the drama would come within hours.
The evening was filled with peace, yet the night brought outright war. The evening saw couples walking arm in arm, while the next day those same people carried rifles under their arms.
One young couple got married right after the invasion and enlisted to defend their country. Many children were taken out of Ukraine, as many others huddle still under falling bombs. It is a new slaughter of the innocent.
We have grown too accustomed to peace. We complain daily about so many petty things. But when war suddenly breaks out, we see clearly what is essential.
Peace is essential. Psalm 144 reminds us of this: "May there be no breach in the walls, no exile, no outcry in our streets. Blessed the people so fortunate."
Now fighting has returned to Europe. We find ourselves afraid and distressed. For others, perhaps, this remains another distant war.
For Ukrainians it is in their land which someone wants to steal. For Europeans the war is close. The nightmare of nuclear war looms. Missiles could hit a nuclear power plant.
In the midst of this anxiety there is an outpouring of solidarity for those who have been attacked. Saturday morning's Lauds reading says, "Relieve the oppressed" (Isaiah 1:17).
What can we do to help?
Ordinary solidarity and prayer
We want peace! We do not want the war of the powerful who aim to amass more power with the blood of others, even that of their own children, who are used, deceived, and sent to kill and die.
How can we stop this madness? Some resort to sanctions, others to weapons, and still others walk the path of diplomacy.
What can ordinary people do? Help out. Stand in solidarity with the Ukrainian people. And pray for peace.
Living in peace
Today, more than ever, we dream of another prophecy, in which enemies will finally live together in peace.
"Then the wolf shall be a guest of the lamb, and the leopard shall lie down with the young goat; The calf and the young lion shall browse together, with a little child to guide them" (Is 11:6).
Lord, give us peace!
Read and learn more HERE!:
https://www.vaticannews.va/en/world/news/2...
********
Pope renews prayers for tense Ukraine situation
Pope Francis urges world leaders to seek a peaceful solution to the situation in and around Ukraine, as Western nations warn Russia could invade its neighbor at any time.
By Stefan Bos & Devin Watkins
As a host of Western nations urge their citizens to leave Ukraine, Pope Francis has renewed his prayers for the eastern European country.
Speaking Sunday at the Angelus in St. Peter's Square, the Pope said the news coming out of Ukraine is "very worrying".
He entrusted the situation to the intercession of the Blessed Virgin Mary, and appealed to political leaders to spare no effort to seek out peace.
And he invited everyone to pray in silence for a moment so that peace might prevail.
"The news coming out of Ukraine is very worrying. I entrust to the intercession of the Virgin Mary, and to the conscience of political leaders, every effort on behalf of peace. Let us pray in silence."
Potential for widespread suffering
Pope Francis' call to pray for peace came a day after US President Joe Biden warned his Russian counterpart that invading Ukraine would cause "widespread human suffering."
The White House said Biden also told Russian President Putin that the West was still committed to diplomacy to end the crisis.
But President Biden stressed that Western allies were, in his words, "equally prepared for other scenarios."
US Secretary of State Antony Blinken explained that those scenarios could include sanctions and military action in Eastern Europe.
"We and our allies have made this crystal clear to Moscow: If President Putin decides to take military action, we will swiftly impose severe economic sanctions in coordination with allies and partners around the world. We'll bolster Ukraine's ability to defend itself; we will reinforce our allies on the eastern flank of NATO," Blinken told reporters.
He added that he would "underscore this unity and resolve" when speaking with Russian Foreign Minister Sergei Lavrov.
Military build-up
As the Russian military build-up continues, Blinken also said the "imminent" threat of a Russian invasion justified evacuating the US embassy in Kyiv, Ukraine.
Vice-Admiral Nils Andreas Stensønes, the head of the Norwegian intelligence service, said Russia now had 150,000 troops massed around Ukraine. That's more than previous Ukrainian and US estimates.
The White House did not suggest that Sunday's hourlong call between Presidents Biden and Putin diminished the threat of an imminent war in Europe.
However, Ukrainian President Volodymyr Zelensky went out of his way to urge calm. He said his nation is now better prepared after Russia annexed Ukraine's Crimea Peninsula in 2014 and supported pro-Russian separatists in the east. "We have to be ready each day. And it [the tensions with Russia] began not yesterday. It began in 2014. So we are ready," he said.
Zelensky stressed that he realized "it can be each day" [that a Russian invasion begins]. That is why I have to analyze all the information which we have. We have a lot of information because we are on these borders. They are our borders; it is our territory," he said.
Armageddon fears
"And now the best friend for enemies that is panic in our country. And all this information only helps to create panic. It doesn't help us," the Ukrainian leader added.
His call for calm also follows remarks from a leading Russian military expert.
Colonel Konstantin Sivkov, deputy president of the Kremlin-backed Russian Academy of Missile and Artillery Sciences, fears a conflict between Russia and the United States over Ukraine could escalate into nuclear warfare.
That, he said, would be "the path to Armageddon," referring to the Biblical battle of the end times. He said such a nuclear war would destroy the US and Russia known today, and change the world forever.
With so much at stake, diplomacy continues to overcome what has been called Europe's biggest security crisis in decades.
Listen to our report HERE!:
https://www.vaticannews.va/en/pope/news/20...
********
Belarusian Bishops express solidarity with Ukraine
The Catholic Bishops' Conference of Belarus is calling for the immediate cessation of hostilities in Ukraine, and urging Belarus not to get involved further in the Russian invasion of its neighbour. By Lisa Zengarini
The Belarusian Catholic Church stands in solidarity with Ukraine while pleading for Belarus not to take an active part in the aggression waged by Russia against its neighbour.
Belarusian President, Aleksandr Lukashenko, is a close ally of Vladimir Putin and since the outbreak of the war, on 24 February, Russian troops in Belarus have been allowed passage into Ukraine by Belarusian border guards. Belarus's air defense and traffic control systems, along with the country's fueling stations, have also been made available to Moscow.
Support for talks
In a statement released on 3 March, Belarusian Bishops expressed their full support to Pope Francis's and the Holy See's ongoing appeals for peace and to the tentative negotiations taking place in Belarus to end hostilities and find ways of reconciliation.
"But in order for the parties to listen to each other, weapons must be silenced," they said.
A first round of talks started on 2 March, followed by a second meeting the next day, and a third round is expected over the weekend.
The Bishops expressed the deep concern of all the Belarusian Church for the war causing the loss of so many lives, the massive destruction of cities, settlements and infrastructure, and hundreds of thousands of refugees.
"War is a crime against God and against man that deserves a decisive and immediate condemnation"
The bishops are also concerned about the parallel "war of information" going on, which they say, "is no less harmful and causes hatred between peoples and nations
Read and learn more HERE!:
https://www.vaticannews.va/en/church/news/...
********
Pope appeals for peace in Ukraine and open humanitarian corridors
Pope Francis makes a heartfelt plea for peace in Ukraine, guaranteed humanitarian corridors, and for all people to come to the assistance of the war victims, especially the mothers and children fleeing.
Pope Francis made the following appeal for an end to the hostilities in Ukraine and that humanitarian corridors be assured so those fleeing can reach emergency aid and shelter. He made the appeal during his Sunday Angelus address in St. Peter's Square where 25,000 pilgrims were on hand, some bearing Ukrainian flags.
"Dear brothers and sisters,
Rivers of blood and tears are flowing in Ukraine. It is not merely a military operation, but a war, which sows death, destruction and misery. The number of victims is increasing, as are the people fleeing, especially mothers and children. The need for humanitarian assistance in that troubled country is growing dramatically by the hour.
I make a heartfelt appeal for humanitarian corridors to be genuinely secured, and for aid to be guaranteed and access facilitated to the besieged areas, in order to offer vital relief to our brothers and sisters oppressed by bombs and fear.
I thank all those who are taking in refugees. Above all, I implore that the armed attacks cease and that negotiation - and common sense - prevail. And that international law be respected once again!
Those "rivers of blood" in Ukraine: "war", not "a military operation"
Let us pray together for Ukraine: we have its flags in front of us. Let us pray together, as brothers and sisters, to Our Lady, Queen of Ukraine. Hail Mary...
The Holy See is ready to do everything, to put itself at the service of this peace. In these days, two Cardinals went to Ukraine, to serve the people, to help. Cardinal Krajewski, the Almoner, to bring aid to the needy, and Cardinal Czerny, interim Prefect of the Dicastery for Promoting Integral Human Development. The presence of the two Cardinals there is the presence not only of the Pope, but of all the Christian people who want to get closer and say: "War is madness! Stop, please! Look at this cruelty!" "
Read and learn more HERE!:
https://www.vaticannews.va/en/pope/news/20...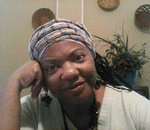 Posted By: agnes levine
Sunday, March 6th 2022 at 9:49AM
You can also
click here to view all posts by this author...