Midterms: Takeaways from Tuesday's U.S. primary elections
By James Oliphant -
By James Oliphant
WASHINGTON (Reuters) -The match-ups for a high-profile governor and U.S. Senate race in November's midterm elections took shape in Georgia on Tuesday.
Here are three takeaways from the primary election:
TRUMP TAKES LUMPS
With each election, the limits of former President Donald Trumpís power over the Republican Party have revealed themselves.
Last week, Trumpís endorsement of TV wellness expert Mehmet Oz failed to clearly put him over the top in Pennsylvania's Republican U.S. Senate race, and U.S. Representative Madison Cawthorn lost his re-election bid in North Carolina despite Trump's support.
On Tuesday in Georgia, incumbent Governor Brian Kemp swamped Trump's favored candidate, David Perdue, in the Republican gubernatorial primary - the third primary a Trump-backed candidate for governor has lost this year.
Jay Williams, a Republican strategist in Georgia, said Perdue failed to provide voters with a rationale why they should unseat Kemp, a staunch conservative who worked with the legislature to pass a wide-ranging measure that curbed voting access, among other things.
Perdueís main argument - that the 2020 election was stolen from Trump - wasnít enough to convince most voters to make a switch, Williams said.
READ MORE: Midterms: Takeaways from Tuesday's U.S. primary elections
https://www.msn.com/en-us/news/politics/mi...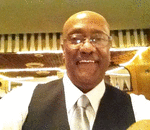 Posted By: Deacon Ron Gray
Wednesday, May 25th 2022 at 7:58PM
You can also
click here to view all posts by this author...