I like it
Itís really nice to meet you, You seem so real, and most dates that I go on, sometimes things seem so artificial, like a materialistic modern ritual, I mean
Thereís so much curving and ghosting and speed dating and texting
And interviewing.
I mean, Iím a really simple guy you know?
I mean, its hard enough out here by your self in a world full of
Wars and inflation and violence, unemployment and day to day stress
That after I give the world my best
I just want to get it all off of my chest
Have a little conversation
Mutual inspiration
And start the evening off with a kiss and caress
I hope you know where Iím coming from
I ainít trying to take nothing from you. I keep it a hundred
Iím very transparent, I donít like surprises
I just want to know that after I give you my heart and soul
Will you like it?
I feel that if I give you a thousand percent, you know, a rack
If everything is lit
Youíll keep coming back
So why you keep looking at me like that?
So from this day forward, consider me as yours
And when life getís hard, letís continue to love each other
And always remember God
Do you like my philosophy, am I what you were looking for?
Did you find it?
Then letís do it.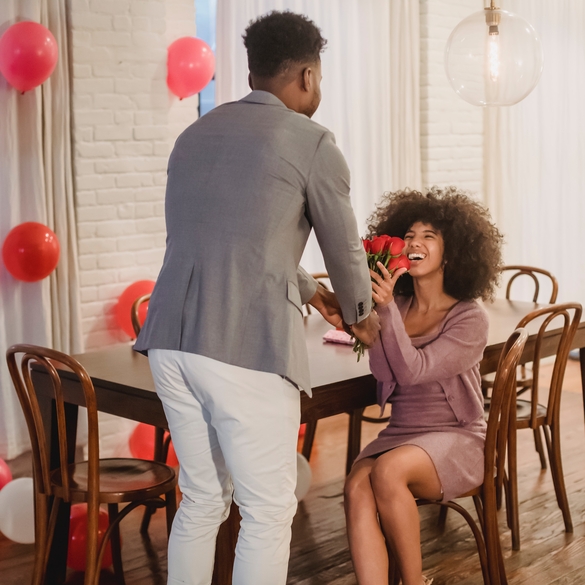 Posted By: Kamal Imani
Friday, June 17th 2022 at 10:38PM
You can also
click here to view all posts by this author...