A 'quirk' in the Supreme Court rules makes Clarence Thomas more dangerous than ever
Opinion by Raw Story By Tom Boggioni
Appearing on MSNBC's "Way Too Early" to discuss what Americans can expect from the next Supreme Court session in October after a series of conservative -- and highly controversial rulings \-- Axios founder Mike Allen told host Jonathan Lemire that longtime Justice Clarence Thomas will be the effective leader of the court as Chief Justice is shunted to the side by the conservative majority.
Discussing a post-July 4th article at Axios that notes that the court with its five far-right justices who no longer need the more moderate Roberts vote will run roughshod over the executive branch, Allen explained that Thomas will have undue influence over the ruling due to his seniority.
READ MORE: A 'quirk' in the Supreme Court rules makes Clarence Thomas more dangerous than ever
https://www.msn.com/en-us/news/opinion/a-q...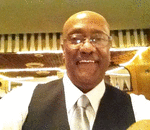 Posted By: Dea. Ron Gray Sr.
Tuesday, July 5th 2022 at 11:24AM
You can also
click here to view all posts by this author...