Giuliani says Trump should have pardoned himself before leaving office
By Andrew Naughtie
Disgraced lawyer Rudy Giuliani, who played a key role in the long chain of events leading to the January 6 attack on the Capitol, has mused that Donald Trump should have pardoned himself before leaving office.
Speaking on his personal podcast, Mr Giuliani remarked that it appears the ex-president is likely to face charges because of what has been uncovered by the committee investigating the riot.
He then explained that Mr Trump should "probably" have taken preventative measures to avoid this situation "not because he committed a crime – don't you understand me? – but because these people are criminals. They frame people."
Last week, former White House aide Cassidy Hutchinson testified under oath that Mr Giuliani himself sought a pardon from Mr Trump after the riot, but Giuliani has since denied that claim. In a statement, he said: "I told my client, President Trump, that if I was offered a pardon, I would turn it down."
READ MORE: Giuliani says Trump should have pardoned himself before leaving office
https://www.msn.com/en-gb/news/world/giuli...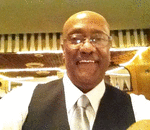 Posted By: Deacon Ron Gray
Wednesday, July 6th 2022 at 5:14PM
You can also
click here to view all posts by this author...