For Immediate Release From USDE!
Please join the U.S. Department of Education (the Department) for a webinar on August 2, 2022 from 2-3:30pm to learn more about the FY 2022 Full-Service Community Schools (FSCS) Notice Inviting Applications (NIA)
https://www.federalregister.gov/documents/...
and the critical roles that nonprofits and local educational agencies (LEAs), also referred to as school districts, play in applying for and implementing a FSCS grant!
On July 13th, the Department released the NIA with applications due on September 12, 2022. The program will award $68 million to support 40 new grantees across the country. Through this commitment, the Department will help spur the planning and capacity-building, development, implementation, operation, and coordination of effective services for children and families, particularly in urban and rural areas with high rates of poverty.
Three absolute priorities (APs) were included in the competition to assist in scaling programs from their capacity-building or developmental phase (AP3) to multi-district (AP4) and statewide (AP5) phases. Whether serving as the lead applicant or a partner, nonprofits and LEA involvement is critical to a successful application and project at all three levels of scale. This graphic overview of the NIA provides information about the differences between the three APs:
https://oese.ed.gov/files/2022/07/FSCS_Com...
More information about the FSCS grant opportunity is available on our competition webpage, including FAQs, pre-recorded webinars, and brochures:
https://oese.ed.gov/offices/office-of-disc...
Please RSVP and direct any questions, comments or concerns to Fscs@ed.gov.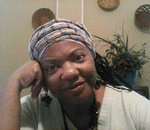 Posted By: agnes levine
Saturday, July 30th 2022 at 8:00AM
You can also
click here to view all posts by this author...