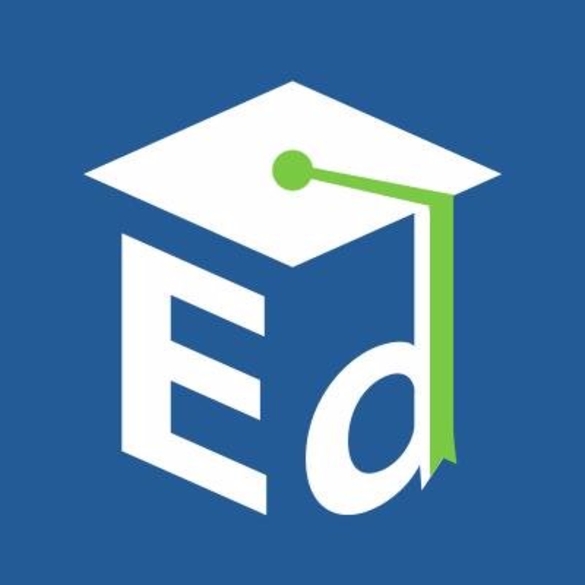 For Immediate Release From USDE!
Today, U.S. Secretary of Education Miguel Cardona and Puerto Rico Secretary of Education Eliezer Ramos Parés announced that $215 million in previously awarded American Rescue Plan (ARP) funds would be disbursed to schools across the island ahead of the new school year. These funds will help meet the needs of students and educators and can be used for supports including mental health services, academic recovery, educator professional development, and community and family partnerships. Funding from the American Rescue Plan is also helping to boost compensation for educators in Puerto Rico. Beginning this month, public school teachers on the island started receiving a $1,000 monthly salary increase that was made possible through the critical federal funding. This is a 30 percent increase for the average teacher in Puerto Rico.
"One year ago, I met with Secretary Ramos Parés for the first time to discuss the collaborative and transparent work that we envisioned to serve students in Puerto Rico. Since that day we haven't stopped working to ensure that every student across the island has their fair shot at success and for our teachers to be treated with the respect and dignity that they deserve," said Secretary Cardona. "I'm confident that we will continue to work together as partners, for the students and educators of Puerto Rico and for the future of the island."
Secretaries Cardona and Ramos Parés were joined by Federal Emergency Management Agency (FEMA) Federal Disaster Recovery Coordinator Jose G. Baquero Tirado, and Ponce Regional Superintendent Dr. Roberto J. Rodríguez Santiago at Escuela Superior Dr. Pila to celebrate the beginning of the school's reconstruction. Escuela Superior Dr. Pila has been closed for over two years due to infrastructure damage and is one of the largest schools in the southern region of Puerto Rico to be disproportionately impacted by recent earthquakes. FEMA has obligated over $700,000 to the Puerto Rico Department of Education (PRDE) to support the reconstruction of Escuela Superior Dr. Pila.
Earlier this year, the Department of Education (Department) also approved PRDE's use of ARP funds for short column repairs at schools impacted by natural disasters. This funding is helping to accelerate repairs that will make schools and classrooms safer and accessible for educators and students. Since Secretary Cardona's last visit to Puerto Rico in July 2021, over 275 schools have had short column repairs completed.
The Department continues to provide additional technical assistance to guide PRDE's management of federal education programs and funds. Additionally, the Department is continuing formal listening sessions across the island to hear the needs of students, parents, educators, and stakeholders. These listening sessions will result in a Memorandum of Understanding to ensure that transparency remains at the forefront of the collaboration between the departments:
https://oese.ed.gov/files/2022/06/PRES-TA-...
"We have worked with the U.S. Department of education to strengthen our educational programs, support our staff with better technology and instructional tools, and equip our students with more resources for an optimal learning experience," said Puerto Rico Department of Education Secretary Eliezer Ramos Parés. "We continue to face the infrastructure challenges of our campuses, managing the distribution of the federal funds and guaranteeing their proper use. I appreciate the support of Secretary Cardona and his team and I'm confident that communication between us will remain open and we'll be proactive to provide an educational system that meets the needs of our students."
"FEMA remains committed to the Island's reconstruction after the hurricanes of 2017 and the 2020 earthquakes. Schools are a core part of the island's socioeconomic development and that is why we are allocating funds for facilities that will train our future leaders. Obligated funds for these schools will not only build back better: they will also mitigate risks from future natural disasters," said the Federal Disaster Recovery Coordinator for FEMA in Puerto Rico, José G. Baquero.
Since day one, the Biden-Harris Administration has been committed to ensuring that students on the island have equal opportunities at success and the resources needed to fully recover academically from the impacts of the pandemic. Today's actions complement steps the Administration has taken to continue supporting education outcomes for students in Puerto Rico.
As of July 2022, the Department has released nearly $6 billion to the PRDE including:
$2.9 billion from the American Rescue Plan Elementary and Secondary School Emergency Relief Fund (ARP ESSER) and Homeless Children and Youth (ARP HCY);
$1.9 billion from the Coronavirus Aid, Relief, and Economic Security Act (CARES Act); Governor's Emergency Education Relief Fund (GEER Fund); Coronavirus Response and Relief Supplemental Appropriations Act, 2021 (CRRSA Act); and
$1 billion in FY 2021 and FY 2022 program grants.
VISIT:
https://www.ed.gov/news/press-releases/us-...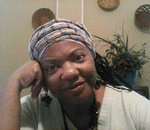 Posted By: agnes levine
Saturday, July 30th 2022 at 10:07AM
You can also
click here to view all posts by this author...