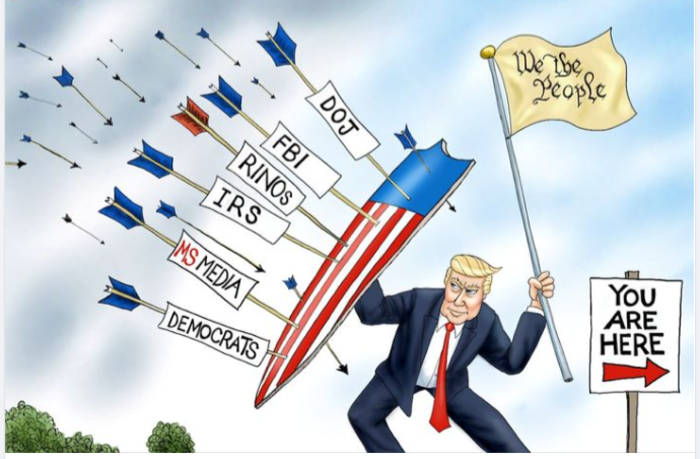 Never in my lifetime did I think I would
see an American law enforcement
agency be run and weaponized like the
FBI this evening. This is a frightening
development in our modern political
arena. This is the way of Mao and Castro,
not Washington and Lincoln. Our
Republic is one where we have the
freedom to think, say, and believe what
we want without fear of government
intimidation, that includes the President.
If we lose those basic freedoms, we lose
it all. I am praying for our country right
now because I'm not sure anything else
can fix what is transgressing. Pray for our
country this evening. It can and will be
saved because We the people are waking
up. -@BenSCarson
https://truthsocial.com
Posted By: Steve Williams
Saturday, August 13th 2022 at 7:09PM
You can also
click here to view all posts by this author...