Arizona Republicans are making a case against the idea of democracy itself
Opinion by Zeeshan Aleem -
Since 2020 Republicans across the U.S. have been undermining democracy by fabricating claims of voter fraud and passing laws to make it harder to vote. But a disturbing new report by Robert Draper in The New York Times Magazine shows how Arizona Republicans are increasingly committed to waging a war on the idea of democracy itself, in part through a bid to call the U.S. only a "republic" and not a democracy. These Republicans think they're defending American traditions of governance, but they're not in touch with the history they believe they're championing, and they're catalyzing more virulent anti-democratic extremism on the right.
Even though Arizona is only a light red state in terms of voting behavior, the state's Republican Party has been notably radicalized by Trump and his 2020 disinformation agenda. State legislators have fixated on challenging the election system, and Trump-backed candidates have dominated the state's recent Republican primaries. But something idiosyncratically toxic seems to be emerging in the state's conservative scene. Draper says he's observed among Arizona Republican politicians and activists in the past year a "hostility not just to democratic principles, but, increasingly, to the word 'democracy' itself," which is "distinct from anything I have encountered in over two decades of covering conservative politics."
READ MORE: Arizona Republicans are making a case against the idea of democracy itself ar-AA10Ip9s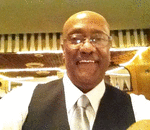 Posted By: Deacon Ron Gray
Wednesday, August 17th 2022 at 7:49AM
You can also
click here to view all posts by this author...