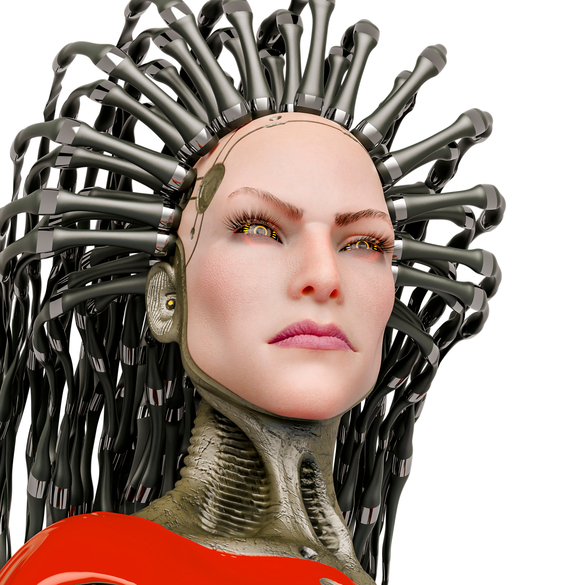 Predictive Programming
Junious Ricardo Stanton
Most of us have read, listened to or read science fiction books, magazines and watched television programs and films that in ways seemed to be precursors predicting the future. In fact there is a whole facet of media called predictive programming. What is predictive programming you ask? Predictive programming is "the practice of government and other higher authorities that use feature films and books to increase public acceptance of planned future events. A popular conspiracy is the idea of using government 'predictive programming' to manipulate citizens and enable them to predict what they want to do in the future. Sometimes the intended purpose of predictive programming is not to plan for some major social change, such as the establishment of a totalitarian government, but to control the impact of a particular event." Why You Should Worry About Predictive Programming Patrick O'Connell
https://medium.com/reciprocall/why-you-sho...
Why is predictive programming important to us? Because it is not just a wild conspiracy theory it is an actual plan by the ruling oligarchs to psychically prepare us for their dystopian global agenda. These psychopaths want to dominate and own the world and they have no respect for us, in fact if they have their way they will dramatically and drastically alter humanity.
Back to predictive programming, here an early example of television programming that predicted the future; the animated series The Jetsons prepared us for walking sidewalks, talking robots that served as maids and laborers and now we see this in airports, we now have robotic vacuum cleaners, devices we speak into for information or to perform specific tasks.
In recent years we have seen a host of movies where the plot involved pandemics and viruses.
https://parade.com/1149779/kimberlyzapata/...
A few even offered the double whammy the world is besieged by viruses and the surviving people turn into Zombies which is another popular them in film and television. Zombies are the living dead, a metaphor for the mindless consumers who go along with the ruling class' dystopian apocalyptic vision for the future of humanity. Let's not forget the movies about extinction level events around climate change:
https://movieweb.com/best-movies-about-cli...
There are more nefarious examples that have not so hidden or subtle plots and messages like the extremely popular Marvel super hero movies like The Avengers: Age of Ultron where the hero Tony Stark inadvertently creates the villain Ultron which is a merger of AI (artificial intelligence) and robotics that becomes self-aware, self-obsessed and tries to terraform the earth and destroy humanity.
There are similar themes in DC films like Man of Steel and Justice League where aliens attempt to conquer and take over earth then alter the environment and transform the earth to replicate their own world devoid of humans. We think this is entertainment but it is a form of brainwashing and predictive programming.
Of course we've have decades of reruns of the bionic Six Million Dollar Man and the spin off series Six Million Dollar Woman, They set the stage for us accepting bionic implants and body parts that enhanced the heroes physical abilities. Don't forget the Star Trek TV series and story line about the Cyborgs trying to take over humanity and in the Star Wars movie serials with one of the main characters Darth Vader was half machine.
But these are just fiction and make believe right? Don't be so sure about that. Check this out and see just how seriously this is being taken:
https://www.springwise.com/tech-explained/...
When we look at what the ruling elites are proposing: The Great Reset which features transhumanism and human augmentation (human machine melding) altering the environment with their Frankenseeds,
https://www.pressreader.com/saint-lucia/th...
genetically modified organisms
https://www.medicalnewstoday.com/articles/...
, cloned insects and human-animal chimeras
https://academic.oup.com/jmp/article/43/2/...
and humans colonizing Mars
https://www.inverse.com/innovation/spacex-...
we can see this is more than life imitating art, it is a deliberate plan to prepare us for their Brave New World Order.
The following is from an article from the World Economic Forum a group of super rich, behind the scenes influential billionaires hell bent of changing the global soci-economic-political system to fit their depraved imaginations: "The Fourth Industrial Revolution, finally, will change not only what we do but also who we are. It will affect our identity and all the issues associated with it: our sense of privacy, our notions of ownership, our consumption patterns, the time we devote to work and leisure, and how we develop our careers, cultivate our skills, meet people, and nurture relationships. It is already changing our health and leading to a 'quantified' self, and sooner than we think it may lead to human augmentation. The list is endless because it is bound only by our imagination."
https://www.weforum.org/agenda/2016/01/the...
(underlined emphasis is mine)
What do they mean by human augmentation? Here is a link to a World Economic Forum session called When Humans Become Cyborgs
https://www.weforum.org/events/world-econo...
Check it out for yourself and ask yourself do these creepy people have my best interests at heart, do they relate to the average person, will the average person be included in all of this, will it be affordable and so on?
The next time you watch a Matrix movie think about the fact the heroes are linked to machines as their way of confronting and resisting the Matrix! We will discuss more about this in future commentaries.
-30-
Posted By: Junious Stanton
Monday, August 22nd 2022 at 9:20PM
You can also
click here to view all posts by this author...