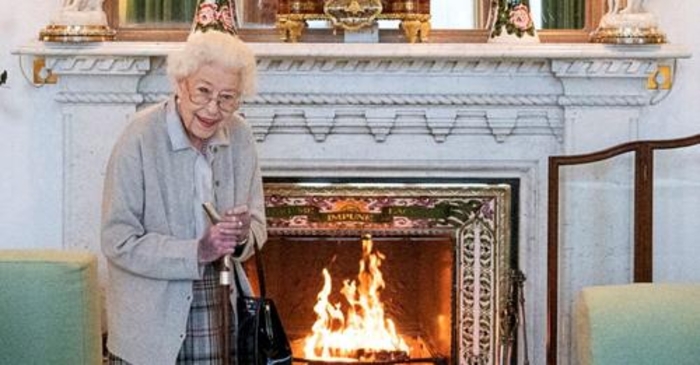 For Immediate Release From Vatican News!
Prayers for the repose of the soul of Queen Elizabeth II
Almighty God,
grant your servant, Elizabeth,
eternal rest, O Lord,
And let Perpetual light shine upon her.
May she Rest in Peace.
Amen.
https://twitter.com/VaticanNews/status/156...
********
Tributes pour in for death of Britain's Queen Elizabeth II
Christian leaders are sending their heartfelt praise and condolences to the people of the United Kingdom and the Commonwealth as the world mourns the late Queen Elizabeth II, who died on Thursday afternoon.
By Francesca Merlo & Christopher Wells
Tributes are pouring in after the death of Queen Elizabeth II in the afternoon of 8 September 2022. As the world mourns, Church and world leaders send their messages of condolences, as well as prayers for the new king.
Cardinal Nichols
Cardinal Vincent Nichols is amongst those paying tribute to the monarch.
In a statement, the Cardinal Archbishop of Westminster, and President of the Catholic Bishops' Conference of England and Wales, recalled the Queen's promise, on her 21st birthday to devote her life to the service of her people.
"Now, seventy-five years later, we are heartbroken in our loss at her death, and so full of admiration for the unfailing way in which she fulfilled that declaration," stated the Cardinal.
He expressed his sorrow and his gratitude "for the gift to the world that has been the life of Queen Elizabeth II."
Now, he continued, "our prayer is that she is now received into the merciful presence of God, there to be reunited with her beloved Prince Philip," before concluding his message with a prayer for His Majesty the King, "as he assumes his new office even as he mourns his mother."
"God save the King", concluded the Cardinal.
Archbishop Welby
Separately, the Anglican Archbishop of Canterbury, Justin Welby, issued a statement after the announcement from the Palace.
Archbishop Welby said, "It is with profound sadness that I join the nation, the Commonwealth and the world in mourning the death of Her Late Majesty The Queen. My prayers are with The King and the Royal Family. May God draw near them and comfort them in the days, weeks and months ahead."
The Archbishop of Canterbury noted "Her Late Majesty's extraordinary dedication to the United Kingdom, her Realms and the Commonwealth," adding, "through times of war and hardship, through seasons of upheaval and change, and through moments of joy and celebration, we have been sustained by Her Late Majesty's faith in what and who we are called to be."
He also recalled her remarkable Christian witness. "As a faithful Christian disciple, and also Supreme Governor of the Church of England, she lived out her faith every day of her life. Her trust in God and profound love for God was foundational in how she led her life – hour by hour, day by day."
"In The Late Queen's life, we saw what it means to receive the gift of life we have been given by God and – through patient, humble, selfless service – share it as a gift to others."
Archbishop Welby concluded his statement with the prayer, "May Her Late Majesty Queen Elizabeth II rest in peace and rise in glory."
English and Welsh Bishops' prayer for late Queen
The Catholic Bishops of England and Wales have released the following prayer which will be distributed to all Catholic parishes across the country.
For the happy repose of HM The Queen
Almighty God,
You are the author and sustainer of all human life;
grant that your servant, Elizabeth our Queen,
whom you granted a long and happy reign as Monarch of these lands
may be forgiven her sins and rewarded with that eternal life
promised to all those born again
in the water of baptism and power of your Spirit.
Through our Lord Jesus Christ, your Son,
Who lives and reigns with you in the unity of the Holy Spirit God, forever and ever,
Amen.
Eternal rest, grant to her O Lord,
And let Perpetual light shine upon her.
May she rest in peace.
Amen.
May her soul, and the souls of all the faithful departed,
Through the mercy of God, rest in peace.
Amen
Canadian Bishops
Bishop Raymond Poisson offered the condolences of the Catholic Bishops of Canada (CCCB.
The Bishops noted that "generations of Canadians have lived under Queen Elizabeth's long reign", adding that she will be "forever remembered for her remarkable service to the people".
"She visited Canada 22 times. On each occasion, Canadians found in her an example of service, patriotism, respect for humanity, and devotion to God. In 1971, when delivering a speech in Toronto, she remarked: 'I want the Crown to be seen as a symbol of national sovereignty belonging to all. It is not only a link between Commonwealth nations, but between Canadian citizens of every national origin and ancestry.' Queen Elizabeth resonated with Canadians from all walks of life."
New Zealand Bishops
The Bishops of Aotearoa New Zealand joined their voice to other members of the Commonwealth in mourning the death of their Sovereign and Head of State, Queen Elizabeth II.
They also noted how her reign saw New Zealand changed from a "monocultural nation which looked to Britain as 'home'" to become "one of the most multicultural societies in the world."
The Bishops cited the experience of the Māori people, who lived "on the edges of Pakeha society", and the Māori renaissance in the 1970s.
"Most people in Aotearoa New Zealand today have known no other monarch than Queen Elizabeth II. She has been a constant in our country's remarkable progress. Hers has been an Elizabethan Age the like of which we may never see again."
Irish Bishops
The Primate of All Ireland, Archbishop Eamon Martin of Armagh, shared the condolences of the Irish Bishops to King Charles III and all those who grieve Queen Elizabeth.
Archbishop Martin praised the late Queen's "immense commitment" to her duties as well as to the wider common good.
"What stands out for me is her dedication to faith, to family, and to peace and reconciliation… She came across as friendly and good humoured and took time to put everyone at their ease. I have always admired Queen Elizabeth's quiet dignity and calm nature despite living through very difficult times with much political, economic, social and family upheaval."
The Irish Archbishop concluded by recalling her "deep faith and love for Jesus Christ" and praying that "her faith in the Risen Lord will be of comfort to many people."
(Article updated at 11:00 AM on 9 September 2022)
********
English Cardinal Roche praises late Queen Elizabeth's 'love for her people'
Cardinal Arthur Roche expresses his immense sadness upon the death of Britain's Queen Elizabeth II, and praises her lifetime of dedication to serving her people.
By Devin Watkins
As the world learned of the death of Queen Elizabeth II on Thursday, English-born Cardinal Arthur Roche released a statement to express the "immense sadness" of all those who work in the Holy See but hail from Great Britain, Northern Ireland, and the countries of the Commonwealth.
The Prefect of the Vatican's Dicastery for Divine Worship and the Discipline of the Sacraments was born in Batley Carr, West Riding of Yorkshire, England.
In his statement, the Cardinal said the late Queen dedicated herself "unstintingly to serve her people, but also entrusted this to God's protection."
"Her Christian faith, expressed so often in her annual Christmas messages and elsewhere, were moments of outstanding witness to her faith, the Gospel and the values of the common good, family life, peace and concord among peoples."
Life dedicated to others
Cardinal Roche recalled that, in her first radio broadcast at the age of 21 in 1947, Queen Elizabeth promised to dedicate her entire life to the service of her people.
He prayed that God might rest her "great soul" in peace.
"Her graciousness and common touch, her statesmanship and love for her people in the many countries, cultures and religions of the Commonwealth have witnessed an unbroken and unique bond of dedication to the service of others. She has been greatly loved by all."
Listen to Cardinal Roche's statement:
https://www.vaticannews.va/en/vatican-city...
********
Cardinal Nichols recalls Christian faith of Queen Elizabeth II
Cardinal Vincent Nichols, the Archbishop of Westminster and president of the Catholic Bishops' Conference of England and Wales, shares his memories of the late Queen Elizabeth II.
By Christopher Wells
As messages of condolence and remembrance on the death of Queen Elizabeth II continue to flood in from around the world, Cardinal Vincent Nichols, the Archbishop of Westminster, drew attention to the Queen's personal faith – an aspect of her life that is sometimes overlooked.
The rock and strength of her life
"Not too many of [those messages] make reference to the fact that the Queen herself said that the rock and strength of her life was her Christian faith," the Cardinal said in an interview with Vatican News. He noted that the Queen had said, "The teachings of Christ and my own accountability before God provide a framework in which I try to lead my life."
Tributes pour in for death of Britain's Queen Elizabeth II
Cardinal Nichols said, "if we so deeply appreciate the qualities that the Queen brought, qualities of wisdom, stability, openness, immense approachability, then we have to also remember their source and their inspiration.
"And I hope that as these days go by and as we reflect a little more deeply, the importance of that Christian faith that shaped her every single day will become clearer and clearer."
Relationship with the Catholic Church
The Cardinal Archbishop also noted the many changes that occurred in the more than 70 years of Queen Elizabeth's reign, pointing especially to improved ecumenical relations and the changing relationship between civil authorities and the Catholic Church.
"I think it's a maybe less widely understood, but Cardinal [Basil] Hume was the first Cardinal of Westminster diocese to receive a letter from Buckingham Palace which acknowledged his ecclesiastical title, which acknowledged him as Archbishop of Westminster," Cardinal Nichols said.
He noted as well that is was only within the last few decades that civil law recognized the role of Catholic bishops in the administration of the affairs of their dioceses. "So in that sense," he said, "but at a common level and at a structural, establishment level, [the Queen] has lived through and led remarkable changes."
A witness to Christian faith
As people begin to grasp more deeply "the importance of the stability and openness" that the Queen personified, how we react to ongoing change "is probably the most important thing," Cardinal Nichols said.
He said he believes King Charles III will seek "to continue to give strong witness to the importance of Christian faith." In particular, the Cardinal noted that the new King is "a great champion of interfaith dialogue" and "a great champion of persecuted Christians in the Middle East."
Cardinal Nichols added, "I think [King Charles] will have his own way of continuing this tradition of his mother, of being firmly and clearly of the Christian faith in a way that reflects… the renewal that we seek in our relationships and our service of society."
With regard to the Catholic Church in the country, the Cardinal Archbishop said, "I think that the situation of the Church in this country is not weakened by the death of Her Majesty Queen Elizabeth."
And, he added, "I think these are moments in which Christians will come together to pray and in which people of other faiths will find common standing with us in this recognition of the importance of faith in God as giving us the horizon, the foundations, and the guidance by which to live through changing times."
Affection and prayers of Catholics for the King
Concluding the interview, Cardinal Nichols thanked Pope Francis for his "gracious message to our new Sovereign," and assured the new King "of the regard and affection and prayer of the Catholics of this country and of many, many other people too."
Listen to the full interview with Cardinal Nichols:
https://www.vaticannews.va/en/church/news/...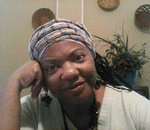 Posted By: agnes levine
Friday, September 9th 2022 at 1:10PM
You can also
click here to view all posts by this author...