Why Rev. Jackson Called Out Police Racism In The Jeffrey Dahmer Case
By Addison Aloian -
Monster: The Jeffrey Dahmer Story, Netflix's newest true crime limited series, presents a fictionalized retelling of American serial killer Jeffrey Dahmer's life, while also touching on his gruesome murders and terrible crimes.
Most of Dahmer's victims—boys and men between the ages of 14 and 33—were also people of color or Black men. And several people of color who raised the alarm about Jeffrey Dahmer, calling the police about his strange behavior, were ignored, including his neighbor, Glenda Cleveland, and Tracy Edwards, the very man who escaped from Dahmer's clutches and turned him in to the police.
Another prominent figure in the unfolding of these murders was Reverend Jesse Jackson, Sr. After Dahmer's arrest, Jackson visited Milwaukee to speak out against the handling of the case and the double standard the local police held for Black and white citizens.
READ MORE: Why Rev. Jackson Called Out Police Racism In The Jeffrey Dahmer Case
https://www.msn.com/en-us/news/crime/why-r...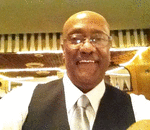 Posted By: Deacon Ron Gray
Tuesday, September 27th 2022 at 1:56PM
You can also
click here to view all posts by this author...