Republican Herschel Walker invokes Jesus to dismiss holding a gun to his wife's head
Raw Story -
Georgia Senate candidate Herschel Walker is still facing questions about domestic violence as the election nears.
One of the first stories to come out about Walker's past was that he abused his former wife and at one point held a gun to her head threatening to shoot. Walker also admitted that he would play Russian roulette. In fact, he told ESPN's Highly Questionable that he'd played it "more than once." He loved the competition of it, he said.
The violence and abuse continue to be a topic from those speaking to Walker, but the Heisman trophy winner continues to dismiss it as unimportant.
READ MORE: Republican Herschel Walker invokes Jesus to dismiss holding a gun to his wife's head
https://www.msn.com/en-us/news/politics/re...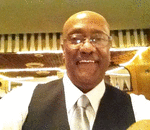 Posted By: Deacon Ron Gray
Thursday, September 29th 2022 at 10:38AM
You can also
click here to view all posts by this author...