For Immediate Release From HIV.Gov!
During September 2022, CDC issued two awards totaling $7.7 million in the first project year to RTI International and NASTAD (National Alliance of State and Territorial AIDS Directors) through the "Strengthening Syringe Services Programs"
https://www.cdc.gov/hepatitis/policy/FO-CD...
cooperative agreement (CDC-RFA-PS22-2208). This five-year program will increase access to harm reduction services for people who use drugs (PWUD) and prevent hepatitis C, hepatitis B, HIV, and other infectious diseases associated with injection drug use. RTI International will use its funds to support and expand a national network of syringe services programs (SSPs) and oversee an annual survey to assess the nation's SSP capacity and service delivery. NASTAD will use its funds to expand the reach of SSPs working across the United States to prevent infectious consequences of injection drug use and overdose through harm reduction services.
Tailored programs like SSPs foster trusting relationships and sustained use of their services by PWUD, thereby reducing the risk of overdose and infectious disease acquisition and transmission. SSPs provide access to sterile needles and syringes, safe disposal of injection equipment, overdose prevention, vaccination, HIV, STI, hepatitis testing and treatment, linkage to care for substance use disorder treatment and other services. Increased access to comprehensive harm reduction services through SSPs will support the health and wellness of PWUD and their communities.
We are pleased that this new funding will expand and strengthen SSPs as a vital public health strategy within the HHS Overdose Prevention Strategy to reduce overdose and infections among PWUD including the estimated 3.7 million people in the United States who inject drugs*xit Disclaimer.
https://academic.oup.com/cid/advance-artic...
Additionally, people who use and inject drugs are a priority population of the Viral Hepatitis National Strategic Plan
https://www.hhs.gov/hepatitis/viral-hepati...
which highlights "prevention and treatment efforts can be more efficient and effective by identifying and focusing efforts on those populations that bear a disproportionately higher burden of infection and disease." This funding aligns with the plan's strategies to improve the health of PWUD, reduce health disparities and put the nation on the path toward elimination of viral hepatitis.
Thank you for your continued support.
Best regards,
/Carolyn Wester/
Carolyn Wester, MD
Director
Division of Viral Hepatitis
National Center for HIV, Viral Hepatitis, STD, and TB Prevention
Centers for Disease Control and Prevention
https://www.cdc.gov/nchhstp/default.htm
********
SAMHSA Awards $45.1 Million to Help Meet Behavioral Health Needs of People Who Are at Risk for or Are Living with HIV/AIDS
The Department of Health and Human Services (HHS), through its Substance Abuse and Mental Health Services Administration (SAMHSA), is awarding $45.1 million in grants to meet the behavioral health needs of people who either are at risk for contracting or are living with HIV/AIDS.
Among SAMHSA's priorities are curbing HIV/AIDS transmission among people who have mental illnesses or substance use disorders (SUDs) and linking to HIV care Americans who have HIV and co-occurring mental illness and/or SUDs.
"SAMHSA programs such as these are representative of our commitment to helping America's communities reduce disease transmission," said HHS Assistant Secretary for Mental Health and Substance Use Miriam E. Delphin-Rittmon, Ph.D., who leads SAMHSA. "They also help equip communities to facilitate people's access to appropriate treatments and recovery supports for their mental health and substance use disorders."
The $45.1 million grant funding comprises:
Minority AIDS Initiative: Substance Use Disorder Treatment for Racial/Ethnic Minority Populations at High Risk for HIV/AIDS (MAI – High-Risk Populations) – This grant program works to increase engagement in care for racially and ethnically underrepresented individuals who have substance use disorders (SUD) and/or co-occurring substance use and mental health disorders (COD) who also are at risk of contracting or who are living with HIV/AIDS and receive HIV/AIDS services or treatment: $30.4 million. Read about the recipients awarded this grant.
Substance Abuse and HIV Prevention Navigator Program for Racial/Ethnic Minorities Cooperative Agreement (Prevention Navigator) – This grant program seeks to provide substance misuse and HIV prevention services to racial or ethnic minority males at risk for HIV/AIDS. The program places an emphasis on males who have s*x with other males, including transgender individuals, as well as those who identify as LGBTQ+ who are not in stable housing and reside in communities with high incidence rates of HIV: $5.5 million. Read about the recipients awarded this grant.
Minority AIDS Initiative – Service Integration – The purpose of this program is to provide resources to help reduce the co-occurring epidemics of HIV, hepatitis, and mental health disorders through accessible, evidence-based, culturally appropriate mental and co-occurring disorder treatment that is integrated with HIV primary care and prevention services: $9.2 million. Read about the recipients awarded this grant.
SAMHSA funding and efforts support harm reduction – which is a pillar of the HHS Overdose Prevention Strategy. One element of harm reduction involves working to lessen harms associated with drug use and related behaviors that increase the risk of infectious diseases – including HIV, viral hepatitis, and bacterial and fungal infections.
According to the Centers for Disease Control and Prevention, at the end of 2019, an estimated 1,189,700 people aged 13 and older had HIV in the United States, including an estimated 158,500 (13 percent) people whose infections had not been diagnosed.
To find treatment options for mental health and substance use disorders, call SAMHSA's 24/7 National Helpline at 800-662-HELP (4357) or visit findtreatment.samhsa.gov. If you or someone you know is struggling or in crisis, help is available. Call or text 988 or chat at 988lifeline.orgExit Disclaimer.
The Substance Abuse and Mental Health Services Administration (SAMHSA) is the agency within the U.S. Department of Health and Human Services (HHS) that leads public health
https://www.hiv.gov/blog/samhsa-awards-45-...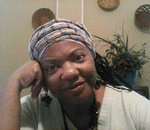 Posted By: agnes levine
Tuesday, October 4th 2022 at 2:36PM
You can also
click here to view all posts by this author...