Today it is our pleasure to Honor the Life and Legacy of - "A longtime Detroiter" according to Family she died on November 29, 2022 at the age of 81 - Queen/Mother #MamieZwadieKingChalmers #Respect our #FootSoldier
I had the pleasure of meeting and interviewing Mrs. King-Chalmers in 2015, she was an amazing woman of the movement, and an inspiration to many of us on the "Journey for Humanity & Justice" - may she "Rest in Heaven" with our Father above!
#ThrowBack #KidsofBirmingham1963 #News #BreakingNews #NewsAlert
"Video" noted above was previously recorded on the platform "His Dream, Our Stories."
BHM MXMGBTR 'Celebrates a True Foot Soldier," on 2/19/2015 @12:30pm, edt! ARCHIVED
Ms. Mamie King-Chalmers, a Civil Rights Legend & Activist who stood-up for Civil & Human Rights during the Jim Crow era in Birmingham, Al.
A woman who had to fight for her "well deserved," dedication and service to the Civil Rights Movement!
Ms. Chalmers is the woman photographic in this photo during a "Non-Violent," protest when she and others were hosed!
#CivilRightsLegend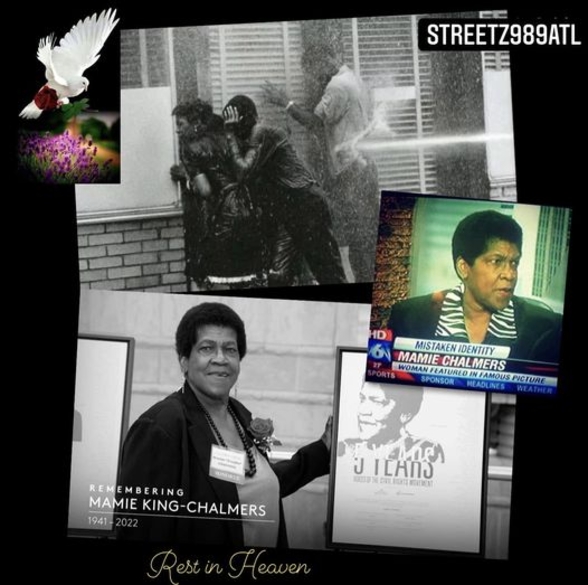 Posted By: Minister Jazz' Thomas-Jones
Sunday, December 11th 2022 at 10:51AM
You can also
click here to view all posts by this author...