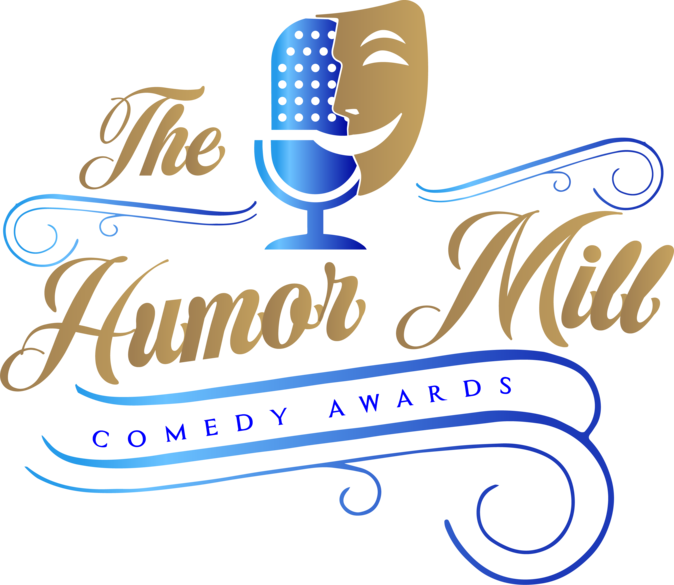 Marking Black History Month, The Inaugural Humor Mill Comedy Awards Honors the Achievements of Urban Comedian Artists and their Pioneering Contributions
WHAT:
The inaugural Humor Mill Comedy Awards is first in nearly 20 years to celebrate trailblazing legends and visionary emerging stars influencing Black culture in comedy. Recognizing comics of the past, present and future, the show is set to be an evening of unparalleled entertainment, marked by a masterful display of wit and humor. The Humor Mill Comedy Awards aims to bring urban comedy to the forefront and give proper recognition by introducing new voices to the world and honoring those who have made lasting contributions.
WHO:
Headlining Host- Chris Spencer, Star and executive producer of "The Real Husbands of Hollywood," head writer for "Wild 'n Out'' on MTV; Correspondent- Tony T. Roberts, Detroit comedian; Red Carpet Social Media Guru- Juhahn Jones, Icon Award Recipient- Ralph Farquhar, Veteran television writer and producer; Lifetime Achievement Award Recipient- George Wallace, world renowned comedic legend
Nominees- For the list of nominees visit: Here
Confirmed Talent (Partial List):
Stan Lathan - Producer, Director (Real Husband of Hollywood, Moesha, Martin, The Parkers)
Tiffany Haddish - Actor, Comedian (Girl's Trip, Night School, Like a Boss, The Card Counter)
George Wallace - Legendary Comedian aka Mr. Vegas (Batman Forever, Ladykillers, Little Nicky)
Ralph Farquhar - Veteran Executive Producer, Writer, Director (Disney's The Proud Family:Louder and Prouder, Moesha, Married with Children, The Parkers, Krush Groove, The Proud Family)
Chris Spencer - Executive Producer, Writer (Real Husband of Hollywood, Soul Train Music Awards, BET Awards, Image Awards, 74th Primetime Emmy Awards, 2 Showtime Comedy Specials)
Bill Duke - Actor, Director, Producer (Black Lightning, Commando, Hoodlum, Sister Act 2: Back in the Habit, Dallas)
Brian J. White - Actor (Stomp the Yard, Ray Donovan, Ambitions)
Tony T. Roberts - Actor, Comedian (Meet the Blacks, Uncle Buck, All Def Comedy)
Flame Monroe - Comedian (Tiffany Haddish Presents : They Ready, Charlamagne Tha God's Black Effect Podcast)
Aida Rodriguez - Comedian (Around the world in 80 Days, Tiffany Haddish Presents : They Ready, The Comedian, We Need to Talk About America)
Michael Colyar - Actor, Comedian (The Cleveland Show, Holiday Heartbreak, Poetic Justice, Hollywood Shuffle)
Chaunte Wayans - Comedian (Wayans' Family, Tiffany Haddish Presents : They Ready, Fifty Shades of Black, My Wife and Kids)
Dorian Wilson - Actor (In the Cut, The Parkers, A Wesley Christmas)
Coco Brown - Actress, Comedian (For Better or Worse, The Single Moms Club, The Neighborhood)
Scruncho - Comedian, Actor (I Got the Hook Up:2, How High, School Dance, Wild'n Out)
Jasmine Burke - Actor (Saints and Sinners, Karen, Big mommas:Like Father, Like Son, Angrily Ever After)
J. August Richards - Actor (Marvel Agents of S.H.I.E.L.D., Girlfriend's Guide to Divorce, Vampire Academy, Angel)
Tina Knowles Lawson - Businesswoman, Fashion Designer
Richard Lawson - Actor (For Colored Girls, Black Fist, Always a Bride's Maid, How Stella Got Her Groove Back)
Glynn Turman - Actor (Ma Rainey's Black Bottom, Women of the Movement, A Different World, Cooley High)
WHEN:
Tuesday, February 21, 2023
TIME:
Media check-in: 4:45 p.m. PST
Red carpet: 5:45 p.m. PST
Show begins: 8 p.m. PST
WHERE:
Directors Guild of America (DGA)
7920 Sunset Blvd,
Los Angeles, CA 90046
ABOUT HUMOR MILL
Humor Mill is the premier destination for all things urban comedy boasting a comprehensive platform including its news website, digital magazine, internet radio and linear cable broadcast channels. Its integrated suite of platforms reach over 4 million households with original and syndicated programming including comedic films, stand-up comedy, sketches, interviews, documentaries and more. With over 100,000 monthly website hits, 35,000 digital magazine subscribers, and 23,000 monthly radio listeners, Humor Mill is on the cutting edge and forefront of the comedy world. For more information on Humor Mill, visit
www.humormilltv.com
or connect on social media @humor_mill on Instagram, @thehumormill on Twitter and @HumorMill on Facebook.
ABOUT THE HUMOR MILL COMEDY AWARD SHOW
The Humor Mill Comedy Award Show was established as a way to honor and celebrate the diverse, dynamic world of urban comedy. Recognizing the hard work and influence of comedians in shaping mainstream culture, the show will educate audiences on the history and future of comedy. The show will pay homage to comedians through tributes including The Icon and Lifetime Achievement Awards to celebrate their contributions to the field. For more information on Humor Mill, visit
www.humormilltv.com
or connect on social media @humor_mill on Instagram, @thehumormill on Twitter and @HumorMill on Facebook.
Posted By: Tanisha Grant
Saturday, February 18th 2023 at 8:23AM
You can also
click here to view all posts by this author...