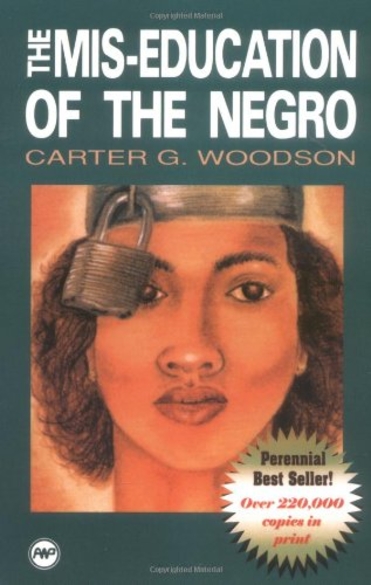 We Need To Know
Junious Ricardo Stanton
"When African peoples reunite with African history and culture, solutions to the other problems will be possible. The point to emphasize here is that the victory will occur when and only when African teachers (the Mwalimu) who have drunk deeply from the deep well of African heritage, take over the preservation, cultivation, reconstruction and dissemination of African culture as the vital core of African Education. This is the project that was pioneered by Bookman, Jean Jacques Dessalines, Prince Hall. P.V. Vastey, Prince Sanders, David Walker, Hosea Easton, Henry Highland Garnett and Martin Delaney. This is the project that launched the Study of Classical African Civilizations (ASCAC)." Mzee Jedi Shemsu Jehewty (Jacob H. Carruthers) Intellectual Warfare page 4
Last week I shared a few book titles and authors that I believe provide a solid foundation in the study and comprehending the praiseworthy place of Africa and Africans in human history. It is crucial for us to study, learn and know our history. It is said a people without knowledge of their history is like a tree without roots. This is an apt analogy. A tree without roots cannot live, it cannot remain stationary, anchored in the soil, it has no access to life giving water and nutrients and subsequently cannot fulfill its symbiotic relationship to its surroundings. It cannot hold the soil to prevent it from eroding and being washed away, broken up and blown by the winds. It cannot reproduce its kind, contribute and share in the abundance of nature.
In many ways people of African heritage today are like trees without roots because we lack a history/knowledge of self. As a result we are unable to fulfill the great axiom, "Know Thyself". We lack knowledge of self because our enemies and we do have enemies, have determined to totally defeat and debase us.
Our adversaries have maneuvered us into positions of impotent subservience, dependency, lethargy, apathy, listlessness and they control our consciousness and behaviors. We find ourselves in a protracted struggle for our mind, soul and body but we have come to accept being under attack, suffering humongous casualties and defeat as normal! We are suffering oppression fatigue or what is also called racial battle fatigue so intense we don't even realize we are in a war!
In the modern world mind control is dominant, in addition to the use of fear, propaganda and debilitating psychological techniques our enemies use food poisoning, ecocide, drugs and alcohol and advanced technology to dumb us down and keep us as Malcolm X said, "hoodwinked and bamboozled."
It is not the duty, obligation or responsibility of our adversaries to fully educate us, to teach us who we are and what our place in the world is. Only we can effectively do this. Yes others can train us, indoctrinate us, miseducate us and fool us. This is what has happened for centuries to Africa and Africans; invaders came into Africa shut down our temples of knowledge, destroyed our institutions, disrupted our social and cultural infrastructures turned our world upside down rendering us confused and impotent. This is why we see so much psychological dysfunction and maladaptive behavior everywhere African people are colonized, oppressed and subjugated to foreign hegemony.
History is not the study, remembrance and regurgitation of dates and names; it is analysis, it is discerning relationships and examining the nexus between causes and events, the how and why of things. History helps us discern patterns and thereby anticipate current and future events. History helps us learn from our mistakes, errors and our missteps, it teaches us how to build upon our successes and triumphs. With this being Black History Month and in keeping with last week's list of resources; this week I am sharing a short list of books I believe will help us fully gasp our situation, offer solutions and ways to positively enhance our position in our ongoing reality/struggle. My hope is this short list which is a mere smidgeon of the wealth and knowledge available to us will be useful and beneficial as we celebrate Black History everyday and resolve to use our great history to transcend our current predicament and become all THE CREATOR intends for us to be.
Before The Mayflower A History of Black America by Lerone Bennett Jr ISBN:0-1401-7822 8
In The Matter of Color Race and the American Legal Process The Colonial Period by A. Leon Higginbotham Jr ISBN: 0-19-502745-0
Shades of Freedom Racial Politics and Presumptions of the American Legal Process A Leon Higginbotham Jr ISBN: 0-19-503822-3
Criminalizing A Race Free Blacks During Slavery by Charshee C.L. McIntyre ISBN: 1-879831-08-2
The New Jim Crow Mass Incarceration in the Age of Colorblindness by Michelle Alexander ISBN: 978-1-59558-103-7
The Black Jacobins by C.L.R. James ISBN: 0-679-72467-2
Race and Culture Contacts in the Modern World by E. Franklin Frazier ISBN: 8070-0291-7
Should America Pay? Slavery and The Raging Debate on Reparations Edited by Raymond A. Winbush, PhD. ISBN: 0-06-008310-7
Black Labor White Wealth by Claude Anderson ISBN: 187864714-8
Black Reconstruction in America by W.E.B. DuBois US Library of Congress Catalog Card Number 64-15324
The Miseducation of The Negro by Carter G. Woodson ISBN: 0-86543-171-X
Black Bourgeoisie The Rise of a New Middle Class by E. Franklin Frazier ISBN: 0-02-910580-3
Afrikan People and European Holidays: A Mental Genocide Books 1 and 2 by Ishakamusa Barashango IV Dynasty Publishing
Message To The Black Man In America by Elijah Muhammad
The Falsification of Afrikan Consciousness Eurocentric History, Psychiatry and the Politics of White Supremacy by Amos Wilson ISBN1-879164-02-7
Brainwashed Challenging the Myth of Black Inferiority by Tom Burrell ISBN: 978-4019-2592-5
Black Holocaust 2000 by Del Jones ISBN: 0-9639995-5-9
Afrikan Struggle Inherited by Khabyr Hadas ISBN: 0-78824-401-8
The Crisis of The Negro Intellectual by Harold Cruse Library of Congress Catalogue Card Number 67-25316
Intellectual Warfare by Jacob H. Carruthers ISBN: 088378180-8
-30-
;
Posted By: Junious Stanton
Saturday, February 18th 2023 at 12:07PM
You can also
click here to view all posts by this author...