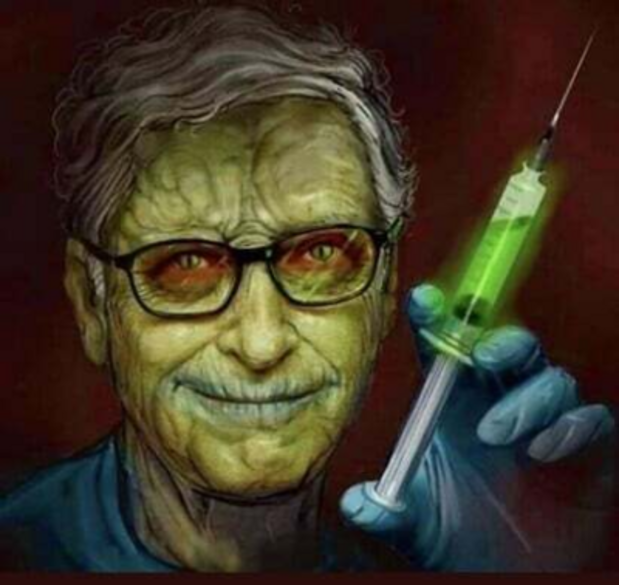 Finally, Truth Is Emerging
Junious Ricardo Stanton
"In August 2021 Science Magazine, a peer-reviewed academic journal of the American Association for the Advancement of Science, highlighted groundbreaking research out of Israel that upended the public health establishment. The research, which relied on a database enrolling some 2.5 million Israelis and was led by Tal Patalon, head of the KSM Research and Innovation Center at Maccabi Healthcare Services, and deputy Sivan Gazit, found that previous infection from Covid-19 conferred considerably stronger and longer-lasting protection against the Delta variant than vaccines." The CDC finally admitted the science on natural immunity. What took so long? Jon Miltimore
https://www.themainewire.com/2022/08/the-c...
If the COVID "pandemic" taught us anything, it was to not rush to embrace counterintuitive theories or policies that have not been fully vetted or tested. By that I mean for hundreds of years it has been known that developed immunity is an excellent way to prevent future illness and stop the spread of illnesses once the condition progresses through a community. In the past, the only people who were quarantined and shut in were the very ill, those who contracted a disease and were laid low by it. The rest of the community went about their normal activities taking precautions not to become immune compromised or infected.
With SARS-COV-2, those customs were turned on their head. Irrationally, "public health officials", government bureaucrats and "philanthropists" aggressively waged war on conventional public health practices. Anyone who dared to question or challenge their new "science" was demonized, marginalized, ostracized and threatened with loss of employment! Why, what new evidence surfaced, what new research unequivocally proved natural immunity was ineffective against the "novel coronavirus" SARS-COV-2?
Those who pushed the counter intuitive modalities never, ever once proved natural immunity was ineffective! Never. Not only that, they vilified existing inexpensive and readily available treatments opting instead to promote and even mandated inadequately tested, mRNA vaccines. They kept saying vaccines were the only solution. People like Bill Gates who stood to gain billions from the COVID injections was at the forefront of this counter intuitive movement, pushing the notion SARS-COV-2 was a global pandemic, which just in terms of the numbers it is not!
Bill Gates is not a scientist, he is not a physician and he is not an epidemiologist! All he is is a cunningly greedy man who paid millions to squash the proven science of natural immunity, who used his influence to excoriate physicians who honored their Hippocratic Oath. Gates and his billionaire buddies used their money to control the COVID narrative.
https://www.politico.com/news/2022/09/14/g...
They influenced public health officials to mandate "vaccines" and technology they have financial stakes in, this is a major conflict of interest!
https://www.cjr.org/criticism/gates-founda...
Gates and his posse of billionaires control the narrative, and it was a known fact. "It is not inconceivable that you might find yourself some day reading a story about a Gates-funded health project, written up in a newspaper that gets its health coverage underwritten by Gates, reported by a journalist who attended a Gates-funded journalism training program, citing data collected and analysed by scientists with grants from Gates. What happens when we need to move beyond the success stories? If the Gates Foundation influences governments, NGOs, and the media on global health, who will be able to offer objective feedback on its goals, practices, and impact? If expensive polio and malaria eradication efforts, pursued not just by Gates but by the entire global health community at Gates' urging, fail, to whom will Gates be accountable for that failure? Currently the foundation is ultimately accountable for its success or failure only to the four decision-makers on its board." Gates- A benevolent Dictator For Public Health? Laura Freschi, Alanna Shaikh
https://philanthropynewsdigest.org/feature...
Gates is one of the prime movers behind the push for global vaccinations. He funds an organization that promotes global vaccination.
https://www.ncbi.nlm.nih.gov/pmc/articles/...
Well thank goodness the tide is rolling back, thanks to numerous successful lawsuits, the truth is coming out.
Natural immunity is quite effective, it's natural, it doesn't cost a dime and it is much longer lasting than the unsafe, ineffective injections pushed by Gates and Co. A successful lawsuit has forced the vaccine pushers to admit natural immunity is just as if not more effective and longer lasting in protecting from SARS-COV-2!
"From the very beginning, NCLA challenged discrimination against the naturally immune by the government and employers. We consulted top scientists and poured over multiple studies, which all confirmed that natural immunity is at least as effective as a vaccine. Unfortunately, it is too late for tens of thousands of Americans, who lost their livelihoods for merely exercising their constitutional rights to bodily autonomy by declining an experimental vaccine that was medically unnecessary for them. CDC should apologize to all naturally immune Americans who were coerced into getting vaccinated or fired because of the agency's deceptive, irrational, unscientific guidance—and employers should rehire those workers immediately." - Jenin Younes, Litigation Counsel, NCLA
https://nclalegal.org/wp-content/uploads/2...
Work to cultivate your ability to muster a natural immunity response to all potential health challenges, natural immunity baby!
-30-
Posted By: Junious Stanton
Wednesday, April 5th 2023 at 7:16PM
You can also
click here to view all posts by this author...