July 13, 2023
Dear Gardeners;
Hello from MIISRAEL!
The first thing I thought was to write about plants and how plants grow. However, soon after I started following a Butterfly! How beautiful it is to see the world around you in growing your garden. Vegetable gardens and flowers are hardly a problem sight to see butterflies amidst. I have potted zinnias and they have attracted the two winged beauties to flight of pollinators.
I would I could give you some tips for how butterflies are born. But it's a metamorphic thing! A caterpillar changes form and flies off to a new version of life.
Gardeners love the lovely attractions!
Let me tell you a little more story of a caterpillar that had too much green tomatoes..
My sister had only one tomato plant growing in her garden but she never expected a visit from a greedy caterpillar. He rewarded itself with plunging holes through six of her green plum tomatoes in which she found in on the ground with a belly ache. So huge it was rolling over and over again. She had earlier sprinkled with Seven to kill off insects. Anyway, he would soon die. But his large appetite did destroy half of her harvest! She cried "It's terrible !, "I should have picked them off last week when you warned me ". "Oh, that is terrible " I replied. Showing me a picture of it. I messaged her back. "With his fat green a—! 😂 Haaaaaa! We laughed to tears!
Well, that's very natural for nature's existence.
Butterflies are beautiful creatures ….
So, tell me how does your gardens grow?
Mine grows with lots of love ❤️
Happy Summertime 🌞
MIISRAEL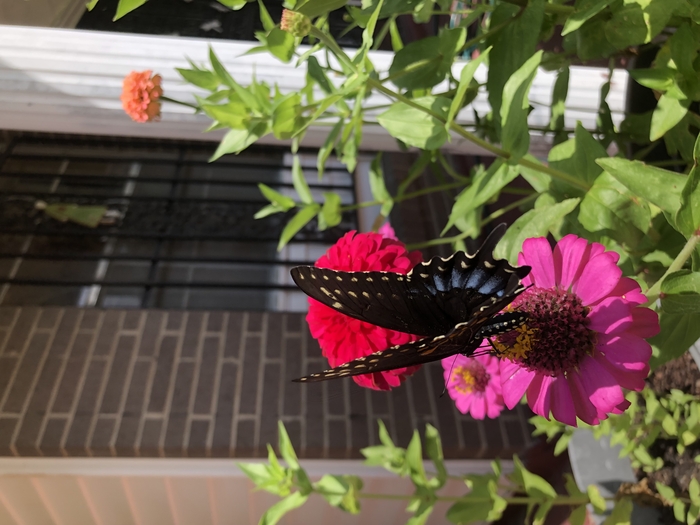 Posted By: MIISRAEL Bride
Thursday, July 13th 2023 at 11:16AM
You can also
click here to view all posts by this author...