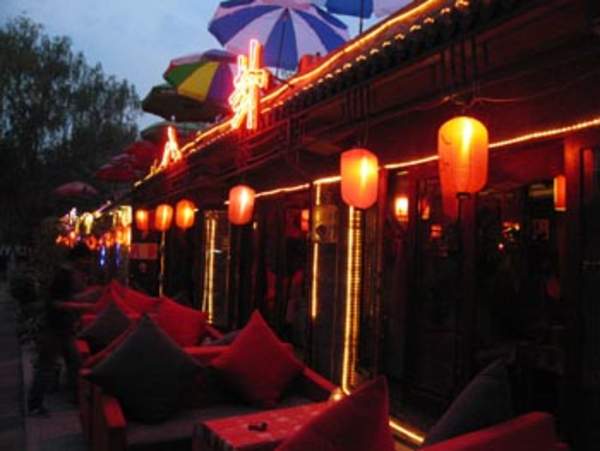 Chinese police officials have forced some Beijing bar owners to sign secret pledges promising to prohibit blacks from entering their bars during the Olympics next month, a Hong Kong newspaper says.
The police denied the report yesterday, and most bars denied any knowledge of the pledges. But many African residents of Beijing say they are facing harassment from police and discrimination from bars as the Olympics approach.
"Bar owners near the Workers Stadium in central Beijing say they have been forced by Public Security Bureau officials to sign pledges agreeing not to let black people enter their premises," the South China Morning Post reported yesterday.
It quoted the co-owner of a bar who said that a group of police had recently visited his establishment to order it "not to serve black people or Mongolians."
In the famed Sanlitun bar district of Beijing, some bar owners have been required to sign pledges agreeing to ban a variety of activities, including dancing and serving black customers, the newspaper said.
Africans and Mongolians are often perceived as criminals in Beijing. Until this year, a number of young African men were openly selling drugs in the Sanlitun district, and many Mongolian women were working as prostitutes in the city.
Both groups are among the targets of China's security crackdown in the lead-up to the Olympics, along with thousands of Tibetans, Uyghurs, migrant workers, petitioners and social activists who are seen as potential troublemakers or protesters.
In a notorious incident last September, dozens of black people were detained by police in a raid on bars in the Sanlitun district.
Witnesses said the police rounded up all the black people they could find, up to three dozen in total, and beat some of them with rubber truncheons.
Grenada's ambassador to China filed a complaint to the Foreign Ministry, saying that his son suffered a concussion and needed hospital treatment after he was clubbed on the head by police during the raid.
Africans have been coming to Beijing for decades as university students or traders. But many were forced to leave China this year because of new visa restrictions that made it difficult to renew their paperwork.
In interviews yesterday, a number of Africans said they are facing discriminatory rules from Beijing's bars and nightclubs as the Olympics approach.
A woman from Liberia, who is co-owner of a hair salon in Beijing, said she was outraged when she visited a popular Beijing nightclub and found that the entrance fee for black people was twice as high as for other foreigners.
Even if they managed to enter the club, the black patrons were prohibited from sitting at the tables, she said.
In another incident, she said, an African-owned bar was raided this week by police with dogs, and the customers were required to provide urine samples for drug tests.
"When the police come, you have to run," she said. "I've lived in Holland and the United States and it was never like this. There's no human rights here. It's racist and it makes me feel very bad."
If the police are now ordering bars to prohibit black people from entering, it is highly unfair, she said. "Every race has good people and bad people. You can't blame all blacks for drugs. If a person is not causing a problem, you shouldn't bother them."
Two Nigerian businessmen said they were required to show their passports before being allowed to enter a Beijing nightclub last weekend. Black people who could not produce their passports were barred from entering the club, but other foreigners were not required to show their passports, they said.
"This had never happened before to me," one of the Nigerians said. "I was very angry. This is racism."
The Africans spoke on condition of anonymity, fearing more harassment from the police if they are identified. The Nigerians, interviewed at a bar, asked that the bar not be identified because they were worried that it could be raided if the police learned that Africans congregate there.
This article was written by GEOFFREY YORK of The Globe and Mail.
Source:
http://www.theglobeandmail.com/servlet/sto...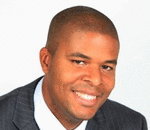 Posted By: Dante Lee
Tuesday, July 22nd 2008 at 6:41PM
You can also
click here to view all posts by this author...