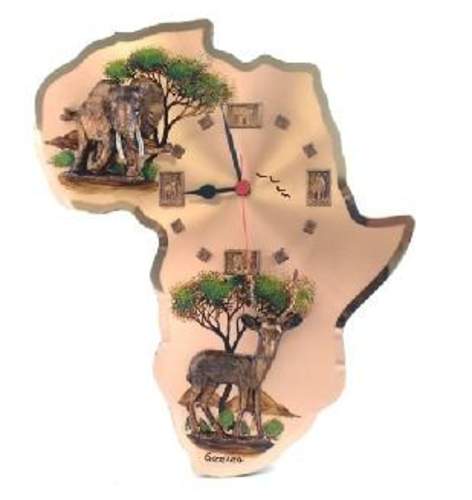 So many of us have failed to get caught up on our history...our TRUE
history that is in the BOOKS NOT ON TV, NOT ROOTS, NOT AMISTAD, but
our fully documented TRUTHS. So we HATE what we see and what we THINK
we know. MANY white folks have taken the time and money to TRAVEL the
world to see all that WE have created in ANCIENT and MODERN days.
My sister tried to infuse black culture as she was a college
sophomore as an education major when I was born. She made it her
business to indoctrinate me as best she could to know that other
black children were just as smart if not smarter than I. She brought
me gifts from all over the world to show me a different aspect
of "BLACK" outside of my narrow world growing up in MONEY EARNIN'
Mount Vernon, NY. Yes, I recall our 5th grade class (Heavy D was among the
crowd) making a young black substitute teacher CRY because we argued
with HER that King Tut's EGYPT was NOT in AFRICA. I as spokesperson
proudly looked her in the eye and informed her that EVERYONE KNOWS
that EGYPT was part of Carthage part of the ROMAN EMPIRE therefore it is in EUROPE!
The class cheered and the woman burst out in tears. I will NEVER
forget how she wailed, "I can't believe your teacher DID NOT EDUCATE
U THAT KING TUT IS BLACK AND THAT EGYPT IS IN AFRICA! HE IS BLACK
JUST LIKE U!" We called her a liar. WE TRUSTED OUR TEACHER TO TELL
US THE TRUTH!
So I will publicly admit that I did not begin to truly
embrace "BLACK" until I got to Hampton University, studied "African
American History", helped organize an "Apartheid Awareness Week", and
was LOCKED OVERNIGHT with my peers in the Student Union to watch and
study THE ENTIRE EYES ON THE PRIZE SERIES as a newly elected Dr.
Greer Wilson Student Leader. That was like my DROP SQUAD EXPERIENCE
as having been the "only" or one of the few members of the "creme de
la creme", "cat's meow", "top gun", HONORS/GIFTED and other "U are
sooo different from the other" experiences growing up.
It became more crystal clear of the fallacy of what was ingrained in
my psyche when I was in Africa, EVERY TOURIST SPOT I visited was
flooded with Italians, British, Australians, white Americans would
shamefully avoid me...THEY WOULD BE SO ENVIOUS but RESPECTFUL of the
things that are PRESERVED and REVERED successes of our race's
strength, endurance, ingenuity and creativity. But at the same time,
they shared this smugness of HOW THEY KNOW MORE ABOUT US THAN WE KNOW
ABOUT OURSELVES! So they take great pleasure in seeing how confused
and confounded we get over things we should be united and passionate
about...we get divided and nonchalant. OH they will play our brothers
and sisters 24/7 the ones who say, "He aint' really black!", "I don't
really KNOW him!", "I am not too sure if I am going to vote-
PERIOD!", "I don't think he is going to win."
TRUST. I can't believe how many of US don't know BASIC MEDIA
FOOLERY...
1) I have YET to meet more than 2 black persons who have ACTUALLY
READ the book "Pursuit of Happyness" to know that the facts shown in
the movie were completely FALSE. His wife did NOT leave him with
their son. He CHOSE to live on the streets.
2) I have YET to meet 2 black persons who know that the
movie "AMAZING GRACE" was about the abolition of slavery by William
Wilberforce which is why the 1st HBCU LED by BLACK PEOPLE in this country is
called "WILBERFORCE UNIVERSITY".
3) I have YET to meet 2 black persons who have read "BLACK GENIUS" by
Walter Mosely/
I could go on and on but my point is this WE MUST ENCOURAGE EACH
OTHER TO STOP TAKING THE EASY ROUTE....WE MUST READ! So what most of
us in the black community have not gone to college? College educated
blacks in this country only comprise 2% of the total US Population >
age 15.
It is NO EXCUSE FOR US NOT LEARNING THAT ALL THEY DON'T WANT US TO
KNOW IS ALWAYS PLACED IN BOOKS!
WE MUST BECOME STARVING FOR REAL KNOWLEDGE ABOUT BLACK because
everything can't be cut/paste into a blog or placed on a YOUTUBE
presentation with funky music in the background. WE MUST PICK UP
BOOKS AND LEARN MORE ABOUT WHO WE REALLY ARE. TIME IS OF THE ESSENCE!
http://www.freemaninstitute.com/RTGhistory.htm
WE CAN DO THIS!
Joan Gosier
http://www.blackparentconnect.com/
Posted By: Joan E. Gosier HBCUkidz.com
Friday, August 29th 2008 at 10:54AM
You can also
click here to view all posts by this author...