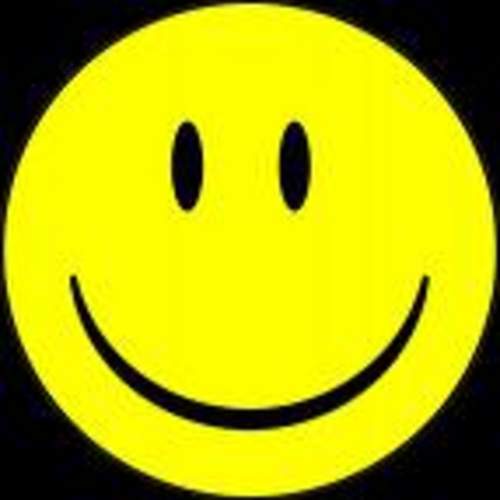 We have a tragic number of individuals in our community who are sick but are self-medicating the ilness with cigarrettes, alcohol, cursing, kicking, fighting, smacking, yelling, complaining, blaming and denying.
There are numerous reasons...underlying causes for mental ilness. Heredity, fate, God's will and bad eating habits all play a role. The purpose of my blog today is to just encourage movement towards HEALING. Despite the symptoms being masked. Despite the blame for the cause. I just want someone to get inspired to recognize the problem in self or a loved one and work towards a SOLUTION. Self-healing is very potent. It begins by asking, "How can I get help and who is best qualified to help?"
Unfortunately, in today's environment, many folks are without insurance. So without proper insurance the only viable resource maybe a local clinic. That was the case in my attempt in helping a loved one. Here is my recent story of taking a family member to a free clinic for help in battling depression and preventing further substance abuse.
It was a very eye-opening experience and made me much more sensitive for the need of individuals PROACTIVELY SEEKING HEALING in our African American communities.
************************
FRIDAY-OCTOBER 3,2008 4:30 p.m.
OK. I have to type these thoughts while they are FRESH in my mind about today.
(Shakin' my head)
First thing. My cousin got the appt mixed up because they rescheduled her for Monday afternoon and she was confused.
So I negotiated for us to speak to SOMEONE to get her through the weekend at least.
Upfront, I explained to the counselor that my cousin needed some HOPE and some exercises to help her confidently COPE until her appointment on Monday.
OK. The woman was DENSE. She actually began to provoke her after a few hours and was quite offending in her remarks. I had to occassionally speak up for her because I could see she was TUNING this white woman completely out because the woman was ranting about stuff that she did not KNOW ANYTHING about. Like she was inspired by Sarah Palin last night or something!
WHEW! It was ridiculous...granted I was appreciative that she squeezed us in without a REAL appointment but it was RIDICULOUS. The people in that agency overall were just rude and unprofessional in my opinion. I watched and listened to how they talked to an older black man who came in. They tried to tell him that HE had his appointment mixed up too! They claimed they spoke to his sister and changed his appointment.
When I was sitting in that room I was thinking "Man...no wonder our people can't get any help from these programs. Who has time to hear someone babbling and not taking notes or trying to dig into the ROOT problems!"
Oh but when I finally pointed out towards the end ...when I saw how INCOMPETENT AND IGNORANT the counselor was...I just said flat out..."There is a cycle of things that continue to go wrong because deep inside of HER she is grieving over a loss of a dear friend...She has not coped with losing her boyfriend's sudden death and this is driving her into making these choices that keep causing her additional pain"
That fool was like "WOW! U are good!"
I wanted to SCREAM..."WHY DON'T U ASK HER QUESTIONS ABOUT WHAT SHE IS GRAPPLING WITH IN LIFE!!! U ARE THE PAID PROFESSIONAL IN THIS ROOM!!! WHAT ARE U TRAINED TO DO? WHAT IF SHE KILLS HERSELF TONIGHT? WHY AREN'T U EVEN TAKING NOTES TO KEEP TRACK OF WHAT SHE IS SAYING??"
But I kept kewl. I asked her what time it was so we could break outta there after wasting 2 hours going in complete circles.
She kept telling her to do all of these things that only a motivated, energetic and willing person can do. "Call this office and drive to this county and research this job and set up this appointment, blah, blah, blah" Well heck...If she could DO all of that...UH...we would not have been sitting in her office!
She kept saying how my cousin was negative because her mother was rubbing off on her.
Then at one point SHE got mad when she got paged by the front desk and made a very negative remark about the call by her colleague.
I said to her "Oh it looks like SHE is rubbing off on U too!" LOL
She got EMBARRASSED AND MAD at my noticing her hypocrisy!
I wasn't trying to be funny but it was getting on my nerves how condescending she had been and then to see her act funky towards her coworker's page was just over the top to me.
I think my cousin actually needs a pyschiatrist but alas she has no insurance so it is not that easy to make happen.
So I helped her create a written journal in the car ride home and got her some magazines to create a "DREAM BOARD" of how she wants her life to look, feel and be like on October 3, 2018. She will be 69 years old.
That seemed to open her mind up a little to having hope for a better life.
I told her we will go over it and I will type up her notes tonight for her to have when we ride to see Obama tomorrow morning.
I only pray I can squeeze enough ink out my printer to keep my promise! LOL.
This experience is really telling to me how jacked up SOME of these agencies truly are inside. RIDICULOUS.
OK. That is my vent. I see that this line of work is NOT my gift or talent because I guess I don't see the process working-LOL.
Puhlease pray for us to make it through the weekend and to have a BETTER EXPERIENCE on Monday!
***************************
So today I write this blog to report that we will not be returning to our appointment today. Why? Well my cousin called me yesterday to announce that she has left town and moved in with some friends. She seemed to be in good spirits. She says she has secured a live-in job as a caretaker for someone she knows. So this Monday morning unfortunately I can't yet predict or declare if this is a move towards healing or hell. God knows my heart, and he has heard my prayer. So I must focus on being POSITIVE. She could very well be on her way to healing.
These are resources that may prayerfully help others towards healing.
http://www.noogenesis.com/malama/discouragement/helplessness.html
http://www.noogenesis.com/malama/encouragement.html
http://www.healingwell.com/depression/
http://www.nimh.nih.gov/health/topics/depression/index.shtml
Posted By: Joan E. Gosier HBCUkidz.com
Monday, October 6th 2008 at 9:27AM
You can also
click here to view all posts by this author...