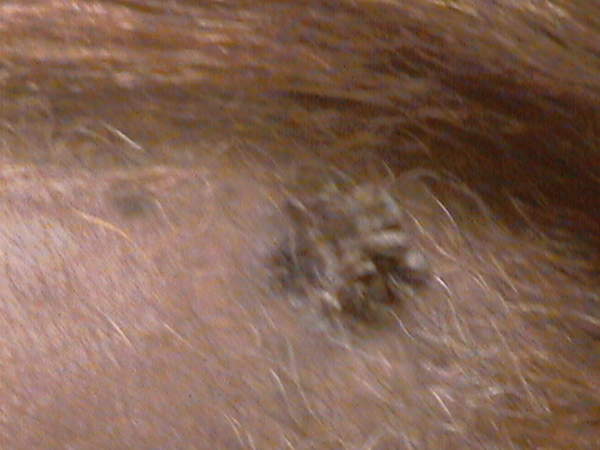 What is Ebony Secret? A powerful, new, skin-toner conditioner (formulated by a Black Man) reduces acne, blemishes, razor bumps, burns, stretch marks, cellulite and more. All natural, alcohol free, complete skin conditioner for men and women.
APRIL 2008: WITHIN THE FIRST WEEK MY MOLE STARTED TO CHANGE COLORS AND SMALL PIECES AROUND THE EDGES STARTED TO DRY UP.. AFTER THREE WEEKS AND THE EDGES STARTED BREAKING OFF IN SMALL PIECES..
I DIDN'T USE EBONY SECRET FOR ABOUT A MONTH. SO I STARTED USING IT DAILY AS DIRECTED IN JUNE 2008, BY MID AUGUST THE MOLE STARTED TO SPLIT AND BREAK OFF IN BIGGER SECTIONS.
MID SEPTEMBER 2008, THE MOLE HAD SPLIT IN HALF AND ONE HUGE CHUNK JUST FELL OFF.
SEPTEMBER 30, 2008, ONLY A VERY SMALL SECTION REMAINED
OCTOBER 4, 2008, I COULD BARELY FEEL A LITTLE ROUGH SPOT.
OCTOBER 24, 2008 MOLE IS TOTALLY GONE AND NATURAL SKIN COLOR IS BACK.
I have also used Ebony Secret Skin Conditioner and Toner on those bumps around my hair line (which are now just about gone), plus…mosquito bites, stretch marks, old scars, chapped lips, shaving bumps. My hubby Larry has no more razor bumps and can shave everyday if he wants to without skin irritation.. My daughter's recent surgery scar on her collar bone.
You MUST TRY this amazing, new product. So what do you think? If it worked this well for me, wouldn't you like to give it a try?. Send me an email to mauddarlene.robinson@yahoo.com so I can send you my photos of how Ebony Secret took care of this mole.
Visit
www.BuyBlackToday.com/TeamDollar
and click on Skincare and order your bottle today, because I want to hear your success story too.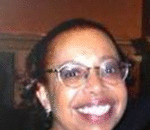 Posted By: Darlene Robinson
Saturday, October 25th 2008 at 12:28PM
You can also
click here to view all posts by this author...