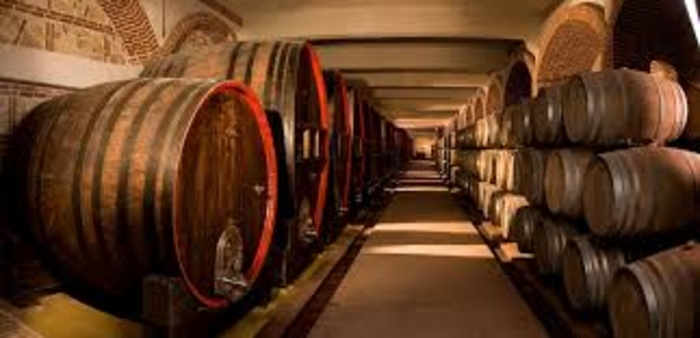 "Amontillado"
By
Gregory V. Boulware, Esq.
/*
A sacrificial victim, Fortunato Lucrazi ruined the Montresor Herringbone Family.
The cask of Amontillado, demonstrates the use of irony with the seeking of revenge while unbeknownst to the victim. Smiling in his face, with the thought of his immolation while planning his death…he planned to kill or destroy him, a sacrificial victim.
Fortunato ruined the Montresor name due to greed and pride. The surviving family member sought vengeance.
Montresor suckered Fortunato with the tasting of a rare wine which was being stored in his basement. The two met while Montresor was out on a drinking binge. He challenged the expert wine connoisseur to a wine tasting contest thinking he was just as good an expert as he. His uncouth mannerisms were not shameful to him as it was to others who bore witness to his wretched ways.
His very attractive wife and her pet cat bore the brunt of his brutality and bestiality. This intrepid drunkard belittled her in every way until she found solace in the arms of another. This new lover shared her bed when the drunken man was out drinking up all of his money, leaving him to beg for coppers on the street after being tossed out from the bar.
In a drunken stupor he begged to differ with the expert connoisseur of the converted grapes.
Montresor matched his identifications of rare and exotic vintages with the un-skilled expertise of a "wine-o." Fortunato smelled, tasted, and spit the samples into the available bowl for disposal. The expert taste was appalled with this man. He asked why he would not partake in the fashion of world renowned expert tasters. His reply was, "You do it your way and I'll do it my way." He said that proudly with a drunken smile. The match went on for hours. Finally drunk beyond repair, the drunkard received assistance to his home by the wine connoisseur in light of feeling sorry for him. He however, did admire him for his ability to identify each and every wine, its year of maturity, and from where the wines had come.
The drunkard leaned on Fortunato, singing in his drunken state all the way home.
The introduction of his wife aroused the expert wine-man. She received his glances as well. Montresor did not notice until one drunken night when he realized the expert who had been hanging out with him on a nightly basis, was more and scarcer in his attendance. During a conversation with his bar-tender, he was asked where his new found friend had been over the last few days.
"I don't know where my friend has been. Wait…I've introduced him to my wife!"
Herringbone started to keep watch on his house when he was expected to be out for the evening on his usual drinking binges. Observing the man leaving with a kiss from his home, Fortunato decide on vengeance. He invited the visiting lover to dinner one night intending to end this romantic perusal. He thought it odd when he was supplied with endless coin for wine ever since his newly found friend met his spouse.
When his friend showed up for dinner, he was introduced to the rare and exotic Amontillado.
"Tell me friend Montresor, where did you ever get this exquisite wine?"
"Oh, I keep it in our cellar. It's been done there for ages. It's a family secret and treasure," he replied.
They continued drinking the wine, dinner was forgotten about due to the passing out of Mr. Lucrazi. The wine was spiked. Fortunato was more than surprised; he thought he'd been killed from the poison. Montresor assured him that he was not dead just knocked out. He then carried his limp body down into the cellar.
The spinning of the room ceased when they arrived at the bottom of the cellar stairs.
"Where is your wife sir, I noticed that she had not been in attendance since my arrival?"
"Oh she's hanging around. You'll be seeing her momentarily," he replied.
The wife's black cat darted across the room, across their feet and seemingly vanished from sight. It whined and spit as it passed. It also let out a blood curdling howl that carried throughout the house. The not so drunk Montresor dragged the limp but conscious Lucrazi over to the unfinished wall of the basement. He pointed to the rows of barrels parked along the solid stone and brick wall of the cellar. In the opening, he could see Herringbone's wife hanging by her wrists in chains. She appeared to be dead. She was not. The pretty lady was simply unconscious from the same drug that inebriated him. Montresor chained Lucrazi to the inside wall alongside the wayward unfaithful wife.
Sealing up the wall with the two people inside, Montresor could not find the black cat. He could hear it howling all about the house, yet he could not tell where the sounds were coming from. Disgusted and tired from his labors, he cared not to look for the missing cat. He thought the cat was the only witness to his dastardly deed. The cat could not speak and give away his secret. His thoughts turned to wine.
Bragging in the bar-room, Montresor talked of his wife's hidden money, money that he was now in possession. The bartender was suspicious of this ranting and notified the police of his suspicion.
During one of his drunken nightmarish visions, Montresor thought the visions of law enforcement were just another dream. They were truly there in sober sanity they asked for his wife. He told them she had run off with a new lover. They did not believe him and searched the house with his permission. He cared not that they looked everywhere. They looked upstairs and downstairs, under the bed and in the closets and other rooms. They could not locate her. Montresor smiled a slick, sly, and disdainful smile. The loving couple would never be found.
When the officers turned to leave and climb the stairs out of the dank cellar, they were brought to a sudden stop with the eerie wailing of a tortured cat. It howled and howled a pitiful heart-wrenching blood curdling howl. The sound reverberated throughout the house and through the bones of all who could hear. The police pinpointed the agonizing sounds coming from behind the bricks of the cellar wall. In front of it were highly stacked barrels of Amontillado.
The black cat jumped out from behind the wall well before the men finished tearing it completely down. Inside they could see the hanging bodies of the missing lovers.
Fortunato met his fate in the tombs of the family crypt.
A wrong is undressed when retribution overtakes it redresser. It is equally un-redressed when the avenger fails to make himself felt as such to him who has done wrong.
"What goes around, comes around!" …A cask of Amontillado.
Til Next Time…
*/
References:
Edgar Allen Poe: "The Black Cat" or "A Cask of Amontillado.
English Literary Writing Assignment, 1996, Community College of Philadelphia
Published in The Book, 'Hallow' – A Sojourn Into Now and Then
Posting List Links and Locations to Articles by Boulware
~ 'The E-Store for Books by Gregory V. Boulware, Esq.' ~
http://boulwareenterprises.com/-_A_Portentous_Epoch_~.html
http://thebookmarketingnetwork.com/profiles/blogs/the-e-store-for-books-by-boulware
/*
~BoulwareEnterprises~
http://www.BoulwareEnterprises.com
"Article Posting Sites"
http://www.blogger.com/profile/10910946197037982583
http://www.BoulwareEnterprises.wordpress.com
http://www.linkedin.com/pub/gregory-boulware/10/435/44b
https://www.goodreads.com/author/show/7237172.Gregory_V_Boulware
http://thebookmarketingnetwork.com/profile/GregoryVBoulware
http://www.wattpad.com/user/GregLitideas
http://literarygreg10xsmenow.tumblr.com/
http://koobug.com/GregoryVB_Author?p1498
http://about.me/gregory_boulware
http://www.pinterest.com/writerauthor6bk/pins/
https://plus.google.com/111976345290342184104/posts
http://www.bookcrossing.com/mybookshelf/GVBoulware/all
https://www.facebook.com/profile.php?id=100009002895659
http://ezinearticles.com/?expert_bio=Gregory_V._Boulware
~The Connect Platform~
http://blackhistory.com/cgi-bin/blog.cgi?id=641608
http://hbcu.com/cgi-bin/blog.cgi?id=641608
http://hbcuconnect.com/cgi-bin/blog.cgi?id=641608
http://blackauthorsconnect.com/cgi-bin/blog.cgi?id=641608
http://blackwomenconnect.com/cgi-bin/blog.cgi?id=641608
http://blackinamerica.com/cgi-bin/blog.cgi?id=641608
http://chocolatepagesnetwork.com/cgi-bin/blog.cgi?id=641608
"Amazon"
http://www.amazon.com/Gregory-V.-Boulware/e/B00OI16PDI/ref=ntt_dp_epwbk_0
And
"Twitter"
https://twitter.com/#!/AuthorBoulwareG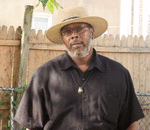 Posted By: Gregory Boulware, Esq.
Sunday, February 14th 2016 at 2:51AM
You can also
click here to view all posts by this author...