A friend of mine from the Orlando4Obama office shared this info with me today, so I am passing it on. INAUGURATION INFORMATION Some of you may have already received inquiries from family members and friends who are seeking tickets and general information about the Inauguration. To assist you in responding to these inquiries, here are some tidbits of information that you may want to keep handy:
· The Joint Congressional Committee on Inaugural Ceremonies (under the auspices of the Senate Committee on Rules and Administration) oversees the Inaugural events. Their website is:
http://
inaugural.senate.gov/ index.cfm (Note: I had to put spaces in the web link so copy past and delete spaces.) You can even register at the site to receive updates of information about the events.
· Tickets to the swearing-in are free, but must be obtained through the office of your U.S. Senator or House Member. The tickets will not be available until sometime in January, but you should contact your federal representatives now to get on their lists. · The Inaugural Parade is free and open to the public.
· The Presidential Inaugural Committee (PIC)—usually established after the November election—is responsible for all balls and galas hosted in honor of the newly-elected President.
Regards, Patrick Jackson
Manager, Public Policy
United Way of America
701 N. Fairfax St.
Alexandria, VA 22314
patrick.jackson@ uwa.unitedway. org
www.liveunited.
org Ticketing Information for the 56th Inaugural Swearing-In Ceremony The Joint Congressional Committee on Inaugural Ceremonies (JCCIC) has issued the following information regarding the availability of tickets for the 56th Presidential Inaugural Ceremony on January 20, 2009:
Tickets to the 56th Inaugural Ceremonies will be provided free of charge and distributed through Members of the 111th Congress. The Joint Congressional Committee on Inaugural Ceremonies does not provide tickets to the public.
Members of the public interested in attending the Inaugural Ceremonies should contact their Member of Congress or U.S. Senators to request tickets. The public should also be aware that no website or other ticket outlet actually has inaugural swearing-in tickets to sell, regardless of what they may claim.
Tickets will not be distributed to Congressional offices until the week before the inauguration and will require in-person pick-up. "Any website or ticket broker claiming that they have inaugural tickets is simply not telling the truth," said Howard Gantman, Staff Director for the Joint Congressional Committee on Inaugural Ceremonies. "Tickets for the swearing-in of President-elect are all provided through members of Congress, and the President-elect and Vice President-elect through the Presidential Inaugural Committee. We urge the public to view any offers of tickets for sale with great skepticism.."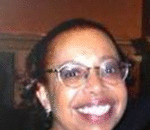 Posted By: Darlene Robinson
Friday, November 7th 2008 at 10:47PM
You can also
click here to view all posts by this author...