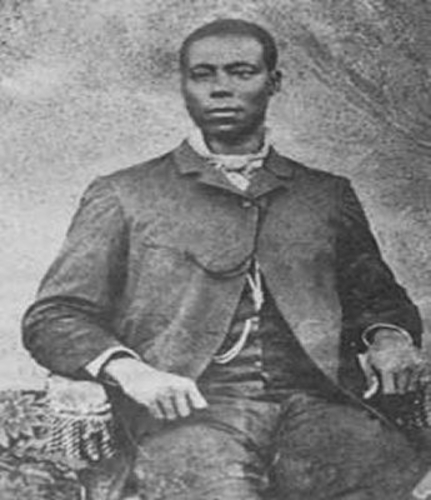 Find a niche and fill a need was perfectly demonstarted by Thomas Jennings, the first Black man to receive a patent. Mr. Jennings was originally a tailor. Because of his skill he was admired by many who sought out his work.
While this was great, Mr. Jennings was troubled because once the clothing creations he had made got soiled, they were thrown away. The problem was that the materials he used were ruined by cleaning methods available at the time.
It took him much experimentation, but after a period of time he developed what is now know as Dry Cleaning. Isn't that amazing. It was because of this man, business men and women, employers and employees, teachers and students, can look good and not have to throw away their good outfits because of normal usage.
This all took place in the 1800. Fortune would have it that Mr Jennings was not only born free, he was also born in America which gave him the right to apply for a patent. Under the 1793 patent laws it was required that they must sign an oath or declaration that they were a US Citizen.
The other noteworthy point that I'd like to mention is that his patent and process made him a very wealthy man. His great wealth didn't blind him to the plight of Blacks who were in bondage. He poured much of his wealth into abolitionist activities.
So once again another piece of Black History shows that many business concepts that are being floated today aren't new. Many business people have had strong social consciences. Let us find our needs and fill them so that we can give back even more to our communities.
See you at the top. I'd love to hear what you have to contribute via your comments.
About the Author
Clarence Coggins is an Internet Market. He has extensive experience with applying Web 2.0 technology in the promotion of business and educational ventures. He also works a Leads Broker with the Silver Fox Leads Factory to contact him you can email thebestleadscompanyintheworld@gmail.com or call him at 973-943-4073.
>
Posted By:
Tuesday, February 4th 2014 at 1:15PM
You can also
click here to view all posts by this author...