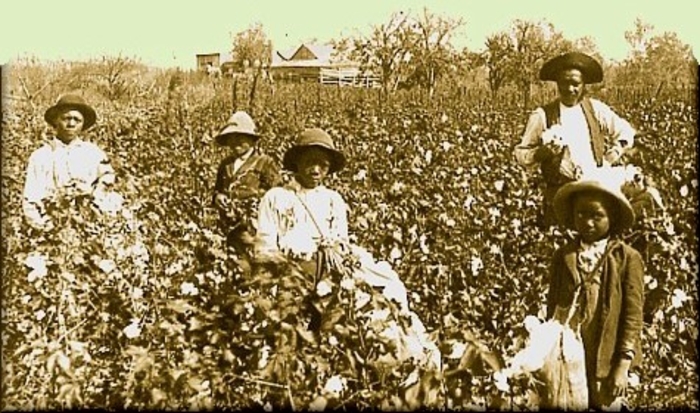 'WINNSBORO'
By
Gregory V. Boulware, Esq.
https://boulwareenterprises.wordpress.com/...
Winnsboro, South Carolina:
"Winnsboro Cotton Mill Blues," an industrial folk song of the 1930s with lyrics typical of the Blues, refers to working in a cotton mill in this city. Textile mills were constructed in the area beginning in the late 19th century and originally workers were restricted to whites. The song developed after the textile mill had been converted to a tire manufacturing plant, reflecting the widespread expansion of the auto industry. The song has been sung by 'Lead Belly,' Pete Seeger, and other artists. It was the basis of one of the ballads by modernist composer/pianist Frederic Rzewski in his Four North American Ballads for solo piano, completed in 1979.
https://en.wikipedia.org/wiki/Winnsboro,_S...
Earth shifting of Equinox and Conscious Enlightenment and the "Awakening of the Black Hebrew Tribes of Judah"
http://blackinamerica.com/cgi-bin/blog.cgi...
'7th Angel Chronicles' just commented on a post entitled "King David, Immoral Consensus Being Incited by Satan to Number the Tribes of Israel?"
In Chronicles 1 and 2 on Black In America.com.
To view this response and post your own comments visit:
http://blackinamerica.com/cgi-bin/blog.cgi...
New trial sought for SC boy, 14, executed in 1944
Associated Press
By
JEFFREY COLLINS
http://news.yahoo.com/trial-sought-sc-boy-...
>
My Mother spoke to me of the reason why my 'Grandfather' had been shipped up north to 'Pittsburgh, Pa.' back in the day. The conversation only arose due to the fact that I've seen a photo of my Grandfather when he was somewhere around the age of six or seven years of age. My cousin, who is my mother's first cousin, is in possession of many photos of the 'Boulware-Butler Clan' from way back before I was born. That would be well over sixty years back…
Now, in this particular photo, the little boy was playing around some nice looking automobiles that were parked in what appeared to be a 'well-to-do-community.' That community was supposedly in the south.
I also asked, "Ma how is it possible that "Buster" was sent up north to 'Pittsburgh' by 'Ma-Sweet,' while attending high-school in the south along with my 'Grandmother' and my Grand-Aunts and Uncles?"
My Mother explained that my Grandfather had been sent up north (from "The Hot LZ") for some unknown reason but assumed, for his safety. Apparently there had been a string of 'lynching's' going on and she wanted him out of the state, out of the south.
In the late 19th century after white Democrats regained control of state legislatures in the South, they passed laws establishing racial segregation of public facilities and disfranchising Blacks, excluding them from the political system.
My Grandmother never spoke much about what went on back in those days. There were many family secrets afoot. It is one of the fallacies of my family, the failure of disclosing stories surrounding our family tree. In the currently in production and soon to be released book, "BOULWARE*BUTLER" a Two-Blood Legacy; this being one of the story's enclosed within the pages of 'CHRONICLED.'
I don't know what life was like back in ole' 'Winnsboro, S.C.,' but I sure would have liked for someone in the family to have pasted on the history. Five Generations of Boulware-Butler Kinsmen have survived from the trek north. From Winnsboro, South Carolina to Baltimore, Md., parts of Delaware, Philadelphia, Pittsburgh, and New Haven, Connecticut leaves a trail of family members known and unknown.
For what-ever reason he had to leave, he sure as hell did make it back down to the south to attend high school where he met my Grandmother. The story that I am most familiar with is the one that began in the 'Holmesburg' section of Philadelphia as well as all the folks from 'Baltimore.'
In Holmesburg, my Momma and her cousins were reputed to be the finest looking young ladies in the neighborhood. I've been told by family members that the four Boulware-Butler Girls were the most popular from the high school groups to all of the local sock-hop, Bop, and Slop Parties in and of the surrounding area of Philly's "In-Crowd." They used to get chased out of and from within the walls of the old "Green-Tree Bar" on the corner of 'Welsh Road and Frankford Avenue.' The family house remains to this day on Frankford Avenue. The first of the two used to be an old single three story Tudor looking structure with what looked like a steeple for an attic. It was spooky looking at night. The perfect 'Halloween' house. The old house used to stand way back near the 'Rail-Road Tracks' near the ole general store which was down yonder the rail apiece. The house even had its own "Out-House" as well. We as kids, used to play in it and catch spiders and such. The house and the 'out-house' are long-gone. A bunch of horse stables and smaller houses are the replacement.
'Rosa (Rose, my Mother), Geraldine, Bertha, and Ernestine (Cousins),' were simply known as "The Original Butt-Sisters of Holmesburg, PA!" Our 'Uncle Kutch,' used to chase them home from hanging out at or near the bar, and off the street. He knew how popular the family girls were to the neighborhood boys. He didn't much like "His Girls" being so popular and chased after. But we all knew how proud he always was.
From "Mamma-Kitty" on down to my "Youngest Grandchild," (and Our Descendents beyond Them) this article and the forthcoming book chronicles five generations of 'Boulware-Butler Descendents' from the South ("The Hot LZ") to the North American Transplant.
The text therein will also attempt to link the connection with the 'Indigenous People' of that South Carolina Community in light of rumors and / or stories of "Our Indian Family Members!"
>
Message from the Mayor:
Welcome to the official website of the Town of Winnsboro, South Carolina. Often referred to as the "Charleston of the Upcountry", Winnsboro, located in the upper Piedmont region, was named in honor of the Winn family, and abounds with historic and architecturally interesting homes and buildings. We invite you to explore our website and learn about the historic Fairfield County Courthouse, the Town Clock, the Fairfield County Museum, and more. Important forms and government information is also available for your convenience.
County:
Fairfield County is located in the Midlands region of South Carolina. It is uniquely positioned halfway between New York and Miami. The total area of the county is 687 square miles. The county seat, which is the Town of Winnsboro, is less than one hour's drive from the Douglas International Airport and upscale shopping offered in Charlotte, North Carolina, and less than one half hour's drive to South Carolina's capitol city of Columbia and the State's flagship University, the University of South Carolina. Fairfield County has the very unique advantage of being located within close proximity to urban areas and their amenities, while offering all of the benefits of a rural county. With a total area of 687 square miles, two recreational lakes encompassing more than 20,700 acres, 11,080 acres of the Sumter National Forest and small town charm with historical significance during the Revolutionary War, Winnsboro allows for a relaxing pace of life with the hustle and bustle of larger metropolitan areas close at hand.
Higher Education:
There are no institutions of higher education in Fairfield County, but in just a short thirty minute drive away are several colleges and universities in the Columbia area. The state's flagship university, the University of South Carolina is located in the heart of downtown Columbia. There are nine colleges and universities in the Columbia area including the University of South Carolina, Midlands Technical College, Allen University, Benedict College, Columbia College, Columbia International University, Columbia Junior College, South University and Lutheran Theological Southern Seminary. Also located close by are the Central Carolina Technical College in Sumter and Newberry College in Newberry.
Director Building and Zoning
Physical Address: 403 South Vanderhorst St.
Winnsboro, S.C. 29180
Mailing Address: P.O. Box 209, Winnsboro, S.C. 29180
(803) 635-6521 office (803) 635-3697 fax
winnsborostreets@truvista.net
7:30 am to 4:00 pm Monday-Friday
The Office of Zoning Administration ensures compliance to the Town of Winnsboro's Zoning Ordinance. The Zoning Administrator reviews zoning request and schedules public hearings, permits signs, reviews plans to ensure compliance to zoning land use regulations, and enforces all provisions in the Zoning Ordinance.
Town Council, District #1
PO Box 209, Winnsboro SC 29180
danmiller@truvista.net
(One Black Man on an all-white cabinet)
Roger Gaddy, M.D.
Mayor
Anne Stewart
Clerk to Council
PO Box 209, Winnsboro SC 29180
annestewart@truvista.net
or
(803)635-6364
or
(803) 635-3333 ext. 1
Schedules reservations for the Old Armory, Clerk to Town Council.
>
Tourist Section:
A town for all times
A "Town for All Times", Winnsboro is nestled in Fairfield County, South Carolina. Dating back to the mid 1700's, the Town of Winnsboro is rich in history from the American Revolution through present day. Winnsboro is approximately 30 miles from the State Capitol with easy driving time into Columbia, S.C. and Charlotte, N.C. We are located in the Midlands of South Carolina.
Winnsboro has a population of about 4,000, who enjoy the beauty of antebellum homes and great recreational facilities.
Winnsboro is truly a "Town for All Times" with small town southern hospitality and modern day amenities.
Places listed on the National Register of Historic Places for Winnsboro range from an Archaic period archeological site, to structures and districts spanning the European-American/African-American history of the city, as in the following list:
Albion, Balwearie, Blair Mound, Dr. Walter Brice House and Office, Concord Presbyterian Church, Furman Institution Faculty Residence, Hunstanton, Ketchin Building, Bob Lemmon House, Liberty Universalist Church and Feasterville Academy Historic District, McMeekin Rock Shelter, Mount Olivet Presbyterian Church, New Hope A.R.P. Church and Session House, Old Stone House, Rockton and Rion Railroad Historic District, Rural Point, Shivar Springs Bottling Company Cisterns, The Oaks, Tocaland, White Oak Historic District, and the Winnsboro Historic District are listed.
In the late 19th century after white Democrats regained control of state legislatures in the South, they passed laws establishing racial segregation of public facilities and disfranchising blacks, excluding them from the political system.
In 1960 in the United States Supreme Court decision of Boynton v. Virginia, the court ruled that racial segregation was unconstitutional in interstate bus stations, restaurants, and bathrooms and on buses, as these were covered by constitutional protections of free interstate commerce. The African American Civil Rights Movement had begun to use public demonstrations and events to build public awareness.
In 1961, CORE decided to test the bus ruling by sending Mixed Racial Groups of Freedom Riders to ride interstate buses and use facilities in the Segregated Southern United States to challenge practices related to segregation of buses and bus stations. They intended to travel through the Deep South and end at New Orleans. They were met by increasing violence as they went south. Winnsboro was one of the cities where some Freedom Riders were beaten by local whites and arrested by local officials. One was rescued by a local African-American man while outrunning a white mob.
https://en.wikipedia.org/wiki/Winnsboro,_S...
>
Native / Indigenous American Connection:
Beaver Creek Indians, Edisto Natchez-Kusso Indians, Pee Dee Nation of Upper South Carolina, Pee Dee Tribe of South Carolina, Santee Indian Organization (formerly White Oak Indian Community), Waccamaw Indian People, Wassamasaw Tribe of Varnertown Indians, Chaloklowa Chickasaw Indian People, Eastern Cherokee, Southern Iroquois and United Tribes of South Carolina, Inc., (also known as Cherokee Indian Tribe of South Carolina aor ECSIUT), Natchez Indian Tribe, Pee Dee Indian nation of Beaver Creek, and Piedmont Ameriacan Indian Association of South Carolina.
Other tribes may have also been residents of the area of South Carolina, at least for a short time. The following tribal names have been suggested as having resided in South Carolina, but no documentation for their contact with this state has been identified.
Cherokee - Iroquaian, Siouan, Muskhogean and Algonquain Cherokee Bear Clan, Chalokolowa-Chickasaw, Sumter Band of Cheraw.
Winnsboro has a population of about 4,000, who enjoy the beauty of antebellum homes and great recreational facilities.
Winnsboro is truly a "Town for All Times" with small town southern hospitality and modern day amenities.
https://www.familysearch.org/learn/wiki/en...
Tribes and Bands of South Carolina
>
A list of American Indians who have lived in South Carolina has been compiled by John R. Swanton in his The Indian Tribes of North America[1] Many of the tribes in this list may have had very limited contact with the area which became South
Carolina. Some have become extinct or have been consolidated with other tribes. And some may simply be variant spellings.
Catawba, Cherokee, Chiaha, Chickasaw, Congaree, Creek, Cusabo, Eno, Keyauwee, Natchez, Pedee, Saluda, Santee, Sewee, Shakori, Shawnee, Sissipahaw, Sugaree, Waccamaw, Wateree, Waxhaw, Winyaw, Yamasee, and Yuchi.
From the mid-1800s, the official policy of the United States government toward the American Indian was to confine each tribe to a specific parcel of land called a reservation. Agencies were established on or near each reservation. A government representative, usually called an agent (or superintendent) was assigned to each agency. Their duties included maintaining the peace, making payments to the Native Americans based on the stipulations of the treaties with each tribe, and providing a means of communication between the native population and the federal government.
Sometimes, a single agency had jurisdiction over more than one reservation. And sometimes, if the tribal population and land area required it, an agency may have included sub-agencies.
The boundaries of reservations, over time, have changed. Usually, that means the reservations have been reduced in size.
Sometimes, especially during the later policy of "termination," the official status of reservations was ended altogether.
The following list of reservations has been compiled from the National Atlas of the United States of America, the Omni Gazetteer of the United States of America[3], and other sources. Those reservations named in bold are current federally-recognized reservations, with their associated agency and tribe(s). Others have historically been associated with the state or are not currently recognized by the federal government.
Reservation Map - South Carolina - Indian Reservations - Federal Lands and Indian Reservations. by the U.S. Department of Interior and U.S. Geological Survey.
¦Catawba Reservation, State, Tribe: Catawba
Records
A Census of Catawba Indians residing in South Carolina and Haywood County, North Carolina was taken in 1849:
¦Catawba Indian Records: The Second Census of the Catawba Indians and Other Miscellaneous Records. MSS. FHL Book 970.3
C281c
¦The Never-ending Road: American Roma (Gypsy), Travellers, & "Others": Early Native American Indian Remnants & Other SC
Ethnic Groups.
Family History Library
The Family History Library has some published documents and histories of Indians who lived in South Carolina in the colonial era.
¦The Catawba, Old Cheraws, Cherokee, and other Indian nations are chronicled in Chapman J. Milling, Red Carolinians
(Chapel Hill, North Carolina: University of North Carolina Press, 1940) FHL book 975.7 F2m; film 1425645 item 5
¦To access other documents and histories of Indians in South Carolina available through the Family History Library, use the Place-names search at the Family History Library Catalog for:
SOUTH CAROLINA - NATIVE RACES SOUTH CAROLINA, [COUNTY] - NATIVE RACES
Web Sites:
Carolina Indian Heritage Association South Carolina's Information Highway (SCIWAY) This site gives information on the South Carolina Indians:
Tribes, Geography, History, Language, Place Names and Resources
See also:
South Carolina - Church Records for a list of missions
South Carolina - Military Records for a list of forts, South Carolina_History
References:
1. Swanton John R. The Indian Tribes of North America. Smithsonian Institution, Bureau of American Ethnology, Bulletin #145 Available Online.
2. National Atlas of the United States of America -- Federal Lands and Indian Reservations Available online.
3. Isaacs. Katherine M., editor. Omni Gazetteer of the United States of America. U.S. Data Sourcebook, Volume 11 Appendices, Bureau of Indian Affairs List of American Indian Reservations, Appendix E (Indian Reservations. Omnigraphics, Inc., 1991) FHL book 973 E5.
http://en.wikipedia.org/wiki/Santee_tribe
Historically the Santee were a small tribe (est. at a population of 3000 around 1600 AD), speaking a Siouan language and centered in the area of the present town of Santee, South Carolina. Their settlement was along the Santee River, since dammed and called Lake Marion.
http://santeebeadman.tripod.com/
Mailing Address:
208 Foster Mill Circle
Pauline, SC 29374
dukesaxe@yahoo.com
Contact the Webmaster at
aloneanangel@yahoo.com
http://www.discoversouthcarolina.com/Insid...
http://www.knowitall.org/periscope/display...
Relationships with the English:
When General James Oglethorpe and his Georgia colonists arrived in 1733, Creek-English relations were already well established.
Oglethorpe with Creek Indians Early interaction between Creeks and colonists centered on the exchange of slaves and deerskins for foreign products like textiles and kettles. Soon after the establishment of South Carolina in 1670, the Creeks set up a brisk business capturing and selling Florida Indians to their new neighbors. By 1715 this segment of the trade had nearly disappeared for lack of supply and demand. Deerskins then became the main currency.
For most of Georgia's colonial period, Creeks outnumbered both European colonists and enslaved Africans and occupied more land than these newcomers. Not until the 1760s did the Creeks become a minority population in Georgia. They ceded the balance of their lands to the new state in the 1800s.
When Christopher Columbus arrived in the Americas, no such nation existed. At that time most Southeastern natives lived in centralized mound-building societies, Etowah Indian Mounds whose architectural achievements are still visible today.
http://www.georgiaencyclopedia.org/nge/Art...
'500 Nations' Pennsylvania Powwows:
http://500nations.com/tribes/Tribes_States...
'The Catawba Nation'
http://www.sciway.net/hist/indians/catawba...
The Catawba — also known as Issa or Esaw, but most commonly Iswa — are a federally recognized tribe of Native Americans, known as the Catawba Indian Nation. They live in the Southeast United States, along the border between North and South Carolina near the city of Rock Hill. The Catawba were once considered one of the most powerful Southeastern Siouan-speaking tribes. The Catawba and other Siouan peoples are believed to have coalesced as individual tribes in the Southeast.
They served during the American Revolutionary War with the colonists against the British. Decimated by earlier smallpox epidemics, tribal warfare and social disruption, the Catawba declined markedly in number in the late eighteenth and nineteenth centuries. The people ceded their homeland to South Carolina in 1840 by a treaty that was not approved by the United States and was automatically invalid.
In addition, for decades the Catawba pursued various land claims against the government for the losses due to the illegal treaty made by South Carolina in 1840 and the failure of the federal government to protect their interests. In 1993 the federal government reversed the "termination", recognized the Catawba Indian Nation and, together with the state of South Carolina, settled the land claims for $50 million to go toward economic development for the Nation.
https://en.wikipedia.org/wiki/Catawba_peop...
Catawba Indian Nation
996 Avenue of the Nations
Rock Hill, SC 29730
Phone: 1-803-366-4792
Fax: 1.803.366.0629
http://catawbaindian.net/our-government/de...
info@catawabaindian.net
The Coosa Nation:
http://www.accessgenealogy.com/native/cree...
"Those they had brought along as guides, being people who had been there before, declared that they must have been bewitched when this country seemed to them so rich and populated as they had stated. The arrival of the Spaniards in former years had driven the Indians up into the forests, where they preferred to live among the wild beasts who did no harm to them, but whom they could master, than among the Spaniards at whose hands they received injuries, although they were good to them.
Those from Coza received the guests well, liberally, and with kindness, and the Spaniards appreciated this, the more so as the actions of their predecessors did not call for it. They gave them each day four fanegas6 of corn for their men and their horses, of which latter they had fifty and none of which, even during their worst sufferings from hunger, they had wanted to kill and eat, well knowing that the Indians were more afraid of horses, and that one horse gave them a more warlike appearance, than the fists of two men together.
But the soldiers did not look for maize; they asked most diligently where the gold could be found and where was the silver, because only for the hopes of this as a dessert had they endured the fasts of the painful journey. Every day little groups of them went searching through the country and they found it all deserted and without news of gold. From only two tribes were there news about gold - one was the Oliuahali which they had just left; the others were the Napochies, who lived farther on. Those were enemies to those of Coza, and they had very stubborn warfare with each other, the Napochies avenging some offense they had received at the hands of the people of Coza."
http://en.wikipedia.org/wiki/Coosa_chiefdo...
Tribes of South Carolina
https://www.familysearch.org/learn/wiki/en...
… - 5 Nations of S.C. - Catawba, Santee, Creek, Coosa, and Sioux Nations - NATIVE PRIDE!
http://www.museumofindianculture.org/
https://en.wikipedia.org/wiki/Winnsboro,_S...
https://www.google.com/webhp?sourceid=chro...
The New Book, Chronicled, should open a few more doors of knowledge of the journey from Africa to the "Hot-LZ" of South Carolina for the 'Family Boulware*Butler, A Two-Blood Legacy.'
Til Next Time…
*/
~ 'Black American Freedom Fighters' ~
Abolitionist In 1844, William Still moved to Philadelphia, Pennsylvania, where he began working as a clerk for the Pennsylvania Anti-Slavery Society. When Philadelphia abolitionists organized a committee to aid runaway slaves reaching Philadelphia, Still became its chairman. By the 1850s, Still was a leader of Philadelphia's African-American community. In 1859 he attempted to desegregate the city's public transit system. He opened a stove store during the American Civil War, and later started a coal delivery business.
http://blackamericanfreedomfighters.blogsp...
"DESCENDANT"
God said to Noah, "Because I know man to be weak and forgetful, once more I will tell you, as I told Adam; the Earth is yours to rule in goodness and justice. It will feed you and comfort you but you must take care of the Earth, and of one another, as well. Above all, I hate murder and bloodshed, for it is the same thing as denying God, in which the image of man was made."
http://gboulwaredescendants.blogspot.com/
~ "The Lost Tribes of Twelve and Yahveh the Father" ~
Just as God had prophesied to Jeroboam through the prophet Ahijah, Jeroboam was king of ten tribes, and was well established, for God Himself stopped Rehoboam's attack. Instead of doing as God had instructed, Jeroboam sought to secure his position through establishing a system of idolatry that would ensure no contact between the northern kingdom of Israel and the southern kingdom of Judah.
The ten northern tribes quickly fell into the same idolatry for which Solomon had been judged. Jeroboam made two golden calves and set one in Beth-El, a city of Ephraim, and the other in Dan, the principle city of the tribe of Dan. Jeroboam had reason to create his own system of worship. As all the men of Israel were required to appear in Jerusalem for the feasts of Pesakh (Passover), Shavuot (Pentecost) and Succot (Tabernacles) each year, this would likely lead to a reunification of the northern and southern kingdoms, because Jerusalem lay in the southern kingdom of Judah. Jeroboam halted this pilgrimage and filled the void of the true Temple worship by creating his own temple, priesthood and system of worship. (I Kings 12: 22-33)
The northern kingdom of Israel was never able to repent of their idolatry and for this God judged them. Taken captive, Ephraim and its kingdom were eventually scattered throughout the nations never returning to Israel, just as Jacob has prophesied. Hosea, who was a prophet to the ten northern tribes, speaks of their sin and future reunification, especially in chapters 11-13.
http://yahvehthefatherthelosttribesoftwelv...
~ "The Colour of the Old West" ~
The Black and (so-called) Red Man were in fact, kinsmen! Did you ever wonder about your buddy who told you about his or her Indian relatives…their Grandparents…their Great-Grandparents? Many of us have passed it off as believing they wanted to be identified, as other than Black - they did not want to be Black. Folks would say things like – "they ain't Indian, they just don't wanna be Black Folks cause they head is nappy and they wants to be like the white folks." We've heard many claim to be children of the Cherokee, Seminole, or Black Feet. Many of us didn't believe it…guess what? I've got news for you…we were wrong – dead wrong! To not believe them was another of the misleading paths and disenfranchised heritage denied to us by European descendents who claimed this land as their own. We as Black Americans have more of an Indian bloodline than you'd d think…or care to believe.
http://colouroftheoldwest.blogspot.com/
~'A Timeless Epoch – An Ingrained Memory'~
The award-winning documentary series recounts the fight to end decades of discrimination and segregation from the murder of Emmett Till in 1955 to Harold Washington's Mayoral Win of 1983 in Chicago. This is the story of the people — young and old, male and female, northern and southern — who, compelled by a meeting of conscience and circumstance, worked to eradicate a world where whites and blacks could not attend the same school, ride the same bus, vote in the same election, or participate equally in society. It was a time in which peaceful demonstrators were met with resistance and brutality — a reality that may once have been nearly incomprehensible to many young Americans but is all too undeniable once again today.
Through historical interviews and footage, the critically acclaimed Eyes on the Prize traces the civil rights movement from the Montgomery bus boycott to the Voting Rights Act; from early acts of individual courage through the flowering of a mass movement and its eventual split into factions.
"Narrated by political leader and civil rights activist Julian Bond (1940-2015)"
http://worldchannel.org/programs/eyes-on-t...
http://blackhistory.com/content/288593/a-t...
Posting List Links and Locations to Articles by Boulware
~ 'The E-Store for Books by Gregory V. Boulware, Esq.' ~
http://boulwareenterprises.com/-_A_Portent...
http://thebookmarketingnetwork.com/profile...
~BoulwareEnterprises~
http://www.BoulwareEnterprises.com
"Article Posting Sites"
http://www.blogger.com/profile/10910946197...
http://www.BoulwareEnterprises.wordpress.c...
http://www.linkedin.com/pub/gregory-boulwa...
https://www.goodreads.com/author/show/7237...
http://thebookmarketingnetwork.com/profile...
http://www.wattpad.com/user/GregLitideas
http://literarygreg10xsmenow.tumblr.com/
http://koobug.com/GregoryVB_Author?p1498
http://about.me/gregory_boulware
http://www.pinterest.com/writerauthor6bk/p...
https://plus.google.com/111976345290342184...
http://www.bookcrossing.com/mybookshelf/GV...
https://www.facebook.com/profile.php?id=10...
http://ezinearticles.com/?expert_bio=Grego...
~The Connect Platform~
http://blackhistory.com/cgi-bin/blog.cgi?i...
http://hbcu.com/cgi-bin/blog.cgi?id=641608
http://hbcuconnect.com/cgi-bin/blog.cgi?id...
http://blackauthorsconnect.com/cgi-bin/blo...
http://blackwomenconnect.com/cgi-bin/blog....
http://blackinamerica.com/cgi-bin/blog.cgi...
http://chocolatepagesnetwork.com/cgi-bin/b...
"Amazon"
http://www.amazon.com/Gregory-V.-Boulware/...
And
"Twitter"
https://twitter.com/#!/AuthorBoulwareG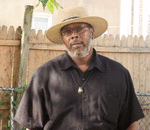 Posted By: Gregory V. Boulware, Esq.
Tuesday, February 16th 2016 at 7:04PM
You can also
click here to view all posts by this author...